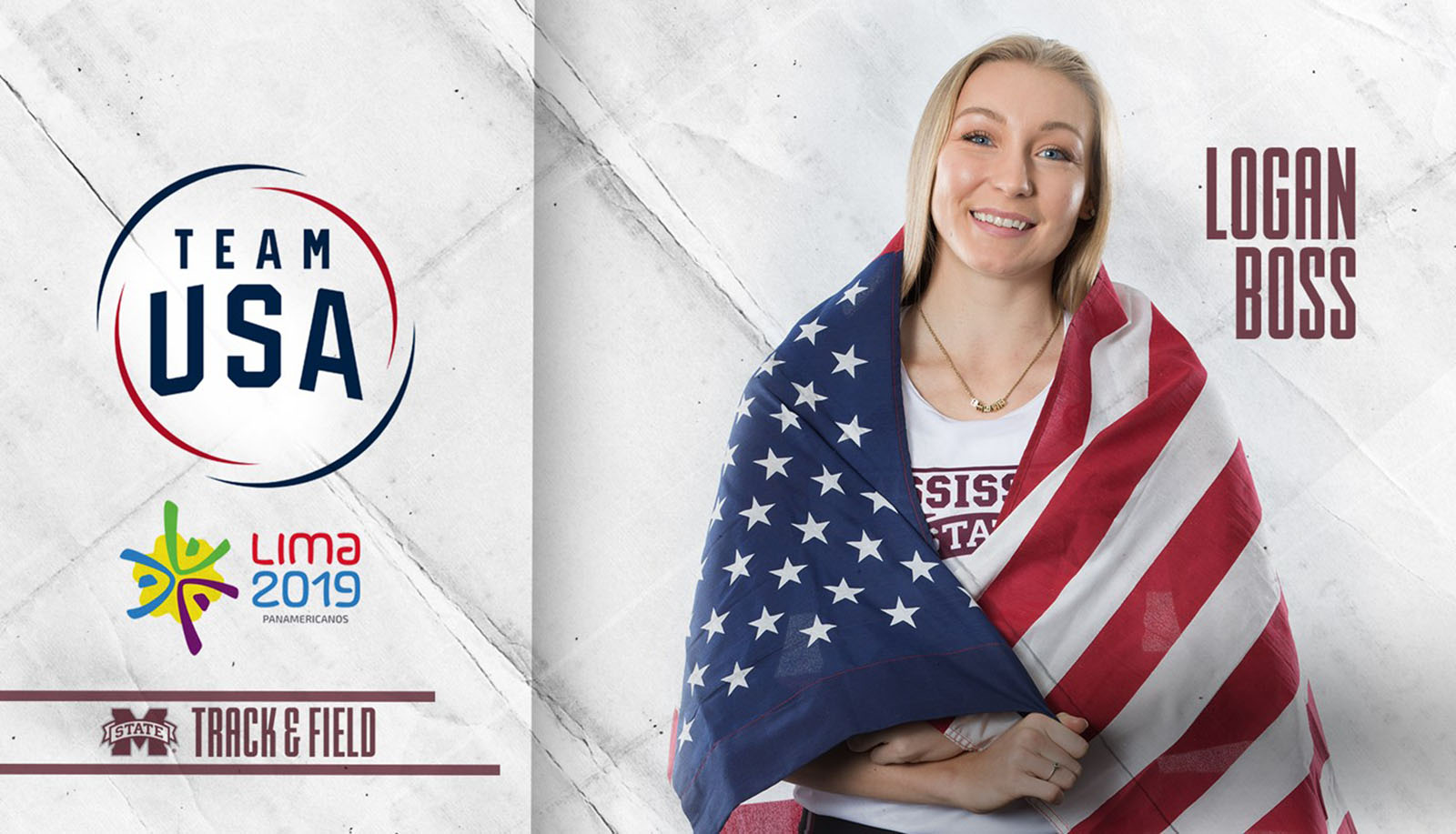 By Brian Ogden, Assistant Coaches/Communications
STARKVILLE – Four-time All-American Logan Boss will represent her country as part of Team USA at the 2019 Pan American Games in Lima, Peru, in August.
 
The O'Brien, Florida, native is one of 96 track and field athletes chosen for the American delegation. The Pan Am Games feature 39 sports and 61 disciplines. A total of 6,680 athletes are expected to compete from 41 nations. 
 
"I'm just really excited for the opportunity and beyond grateful to have made my first USA team," Boss said. "This is something I've wanted to do since I got to college, and I've always fallen short of making the team by one or two spots. To have the opportunity to be on the team and travel to another country, on my birthday no less, is like a dream come true. I can't wait to go compete."
 
Boss' birthday is Aug. 4, and the track and field portion of the Games opens on Aug. 6. The women's high jump will be contested on Aug. 8 at 2 p.m. CT.
 
The graduate student's decorated Bulldog career included an SEC championship in 2018 in the indoor high jump. She went on to place third in the event at the NCAA Indoor Championships that year. Boss has earned three career All-SEC selections and holds MSU's indoor, outdoor and freshman records in the high jump.
 
"Whenever you have an opportunity to represent your country it's a great honor," head coach Chris Woods. "We're confident Logan will go represent the U.S. and our university and make us proud. We're extremely happy for her."
 
In 2015, the Americans completed the country's best Pan American Games performance in the sport of track & field since 1999, collecting 41 medals, including 13 golds. The U.S. crushed the scoring table with 403 points, outscoring host Canada by 153 points.
 
For more information on the Mississippi State track and field team, visit HailState.com and follow "HailStateTF" on Twitter, Facebook and Instagram.