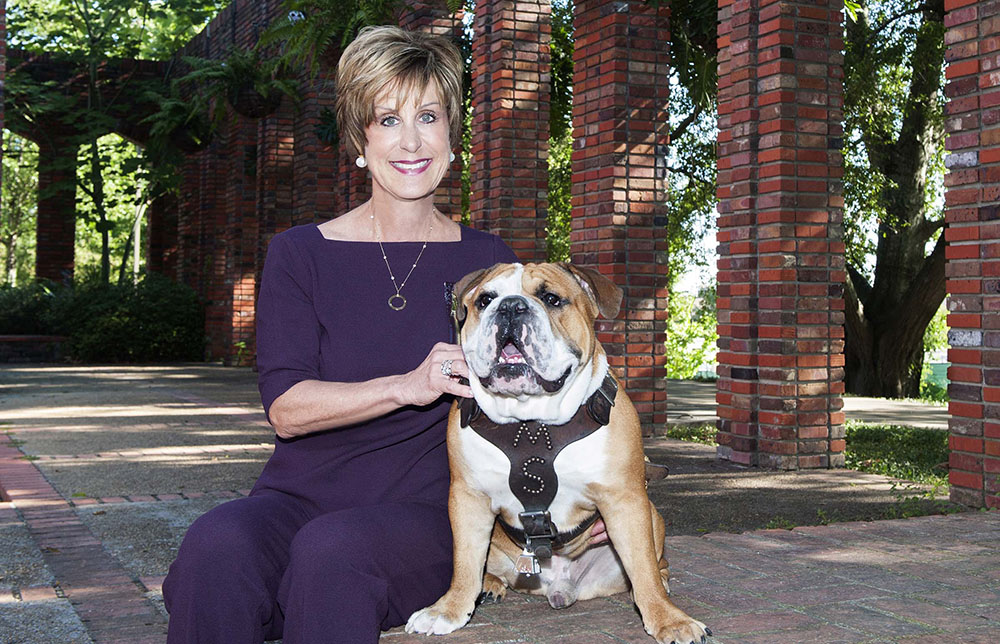 Welcome to the College of Business at Mississippi State University. Our outstanding team of dedicated faculty and staff are committed to providing our students with the finest educational experience and best possible placement opportunities. As the oldest college of business in the State of Mississippi and among the oldest in the SEC, the College of Business boasts more than 34,000 alumni from all 50 states and 142 countries. 
Recognized as one of the most influential institutions in entrepreneurship research, Mississippi State is ranked by the Journal of Small Business as No. 6 in the world for the impact of its entrepreneurship research. Now celebrating its 10th anniversary, the Center for Entrepreneurship & Outreach (CEO) helps potential entrepreneurs start new companies or grow existing businesses as they build relationships with peers and successful entrepreneurs and master essential skills to assess markets and operate a business. Within the college, the center annually helps young entrepreneurs raise more than $1 million to launch over 100 new ventures.
This spring, the College of Business launched the Turner A. Wingo Maker Studio and MSU Retail Product Accelerator (Idea Shop) in downtown Starkville. The Maker Studio provides a comprehensive assortment of design workstations, 3D printers, electronics workbenches and advanced woodworking tools not commonly available, to help people build anything imaginable. Membership is available to the general public, and various workshops are regularly hosted for newcomers to the "maker movement." The front of the Idea Shop is a fully operational retail store, featuring products sourced from student and faculty entrepreneurs, in addition to other local community startups.
The College of Business also celebrated two special anniversaries this past year for its Master of Business Administration (MBA) degree– the 60th anniversary of its on-campus program and the 20th anniversary of its online program. The College of Business' Online MBA program remains one of the best in the country at No. 26 in U.S. News' Best Online MBA Program rankings. This marks the fourth consecutive year MSU's Online MBA program has ranked in the top 30 nationally. The Online MBA program continues to offer flexibility for graduate students between time spent with career endeavors and MSU classwork.
An MBA can provide a well-rounded educational background for any student, regardless of their major. Because of this, the College of Business implemented the MBA Venture Pathway (MVP) last fall. MVP is an exclusive, invitation-only program offering exceptional incoming freshmen pursuing majors outside the College of Business a unique opportunity to immerse themselves in a hands-on education that provides an accelerated path to a Master of Business Administration (MBA) degree. The purpose of MVP is to provide motivated, high-achieving students with the knowledge needed to successfully land a business venture by taking a designated business class one evening per week through the Center for Entrepreneurship & Research (CEO).
The Richard C. Adkerson School of Accountancy continues to reach new heights, as they are ranked 10th in the nation for both undergraduate and graduate accounting programs (with 16 or fewer full-time faculty) in the latest Commerce Clearing House (CCH) Public Accounting Report. Adkerson School of Accounting has recently integrated data analytics and big data throughout its curricula for both undergraduate and graduate programs to ensure that Mississippi State accounting graduates have the technological skill set to make strategic, data-centric decisions in a complex and ever-changing environment. Additionally, a minor in business analytics is now available to students in any discipline campus-wide, with certain prerequisites. 
We encourage you to look further at our website and learn about the many opportunities afforded to you in the College of Business. From traditional programs in accounting, finance, economics, marketing and management, to more specialized programs in business information systems, insurance and international business, MSU's College of Business has an undergraduate program to meet your needs. At the graduate level, we have master's programs in accountancy and taxation, management information systems and economics, as well as MBA and Distance MBA programs. The College of Business and the Richard C. Adkerson School of Accountancy are fully accredited by AACSB International, a global organization devoted to the advancement of business education. 
Come visit us in the College of Business at Mississippi State University. We are 100 years strong and raising the bar for the next 100 years. Hail State!
Sincerely,

Sharon L. Oswald, PhD
Dean, College of Business
Mississippi State University