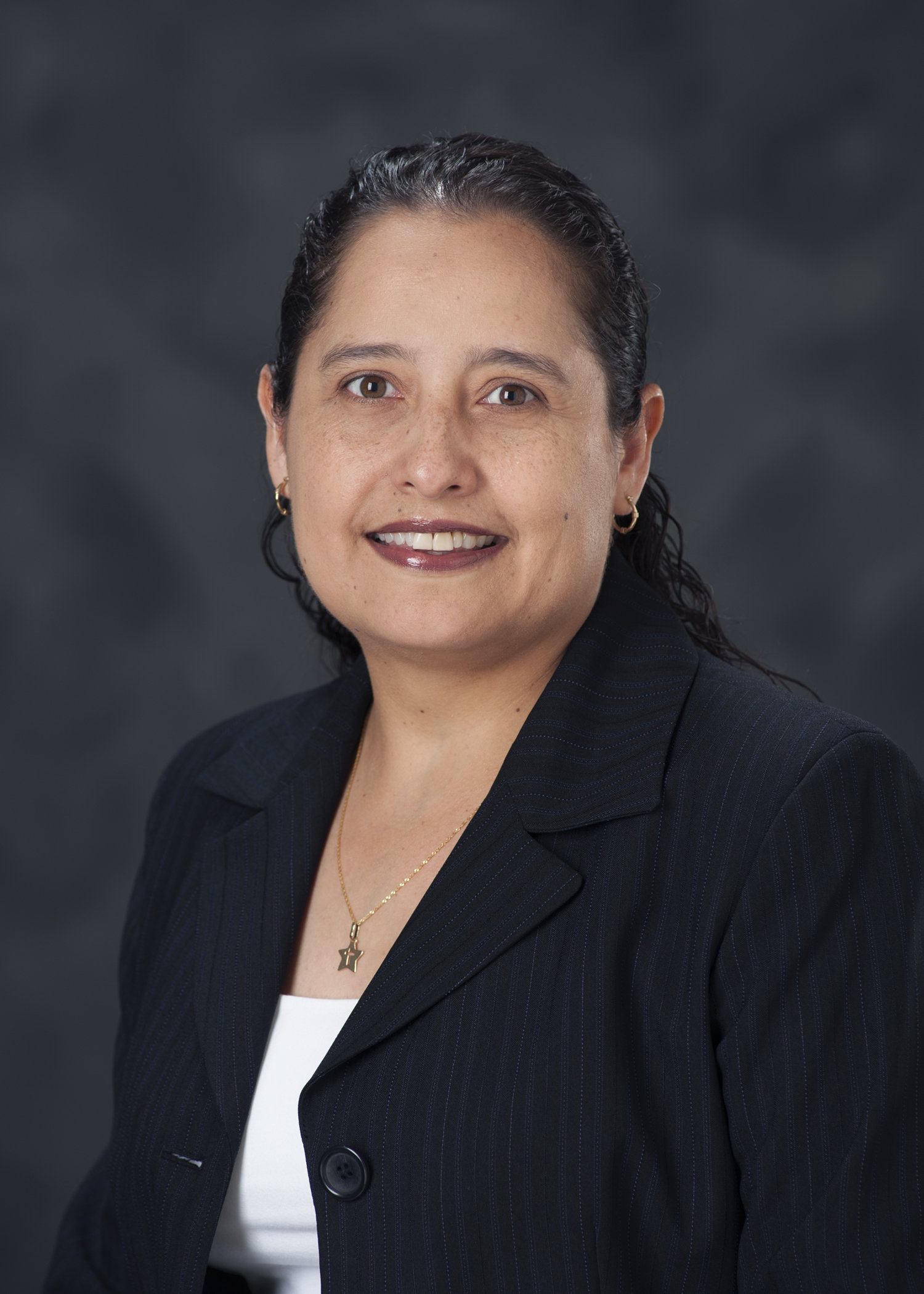 Overview
Summary:
Sandra Orozco-Aleman is an Associate Professor of Economics at Mississippi State University. She holds a Ph.D. and an M.A. in Economics from the University of Pittsburgh and a B.A. from the Instituto Tecnologico Autonomo de Mexico (ITAM).
Her research focuses on the labor market impact of immigration, unauthorized immigration, and U.S. immigration policy. Orozco-Aleman has published articles in leading academic journals, including the American Economic Journal: Economic Policy, the Journal of Human Resources, the AEA Papers and Proceedings, and the Journal of Labor Research. She has studied the effect of violence generated by the Mexican Drug War on Mexican migration to the United States, the impact of state immigration laws such as Arizona SB1070 on the deterrence of undocumented immigration, as well as the effect of U.S. immigration policies on the selectivity of Mexican immigrants in the United States. Her current research examines the deterrence effect of interior immigration enforcement and its impact on immigrants' labor market outcomes and crime incidence in the United States.
Before joining Mississippi State University, she worked for six years as an Economist and a Financial Researcher at the Mexican Central Bank.
Education:
Ph D, Economics, University of Pittsburgh, 2011
MA, Economics, University of Pittsburgh, 2010
BA, Economics, Instituto Tecnologico Autonomo de Mexico (ITAM), 2000
Research interests:
Applied Econometrics, Applied Microeconomics, Labor Economics, Immigration
Publications
Journal Article
Unraveling the Hispanic Health Paradox. Journal of Economic Perspectives. Volume 37, Issue 1, Pages 1-27. 2023
Illegal Immigration: The Trump Effect. NBER Working Paper 28909. 2021
Return Migration and Self-Employment: Evidence from Mexican Migrants. Journal of Labor Research. Volume 42, Issue 2, Pages 148-183. 2021
Immigration Enforcement, Deterrence, and Crime. AEA Papers & Proceedings. Volume 110, Pages 430-435. 2020
Drug Violence, Immigration Enforcement, and Selectivity: Evidence from Mexican Immigrants. AEA Papers and Proceedings. Volume 109, Pages 192-198. 2019
Drug Violence and Migration Flows: Lessons from the Mexican Drug War. Journal of Human Resources. Volume 53, Issue 3, Pages 717-749. 2018
Labor Market Effects of Immigration Policies. Journal of Labor Research. Volume 39, Issue 2, Pages 150-177. 2018
Illegal Immigration, State Law, and Deterrence. American Economic Journal: Economic Policy. Volume 9, Issue 2, Pages 228-252. 2017
Estimating Tuition Elasticities of Resident and Nonresident Enrollments at Southeastern Public Universities. Applied Economics. Volume 49, Issue 21, Pages 2027-2040. 2017
The Role of Supervisors in the Determination of Wages and Wage Gaps. Applied Economics. Volume 46, Issue 29, Pages 3533-3547. 2014
Risk Aversion in Auctions with Asymmetrically Informed Bidders: a 'Desensitizer' from Uncertainty. Economics Letters. Volume 112, Issue 1, Pages 38-41. 2011
Presentations
Paper
"Immigration Enforcement, Deterrence, and Crime." ASSA Annual Meeting, American Economic Association, San Diego, CA. 2020
"Mexican Migration during Trump's Presidency." Alumni Conference ITAM, CIE, Mexico City, Mexico. 2019
"Border Enforcement and Selectivity of Mexican Immigrants." Annual Meeting, Southern Economic Association, Fort Lauderdale, FL. 2019
"Drug Violence, Immigration Enforcement, and Selectivity: Evidence from Mexican Immigrants." ASSA Annual Meeting, American Economic Association, Atlanta, GA. 2019
"Mexican Migration during Trump's Presidency." Southern Economic Association, Annual Meeting, Fort Lauderdale, FL. 2019
"Drug-violence, Immigration Enforcement, and Selectivity: Evidence from Mexican Immigrants." Western Economics Association, Annual Meeting, Western Economics Association, British Columbia, Canada. 2018
"Drug-violence, Immigration Enforcement, and Selectivity: Evidence from Mexican Immigrants." Southern Economic Association, Annual Meeting, Southern Economic Association, Washington, DC. 2018
"Return Migration and Self-Employment: Evidence from Mexican Migrants." Alumni Conference ITAM, ITAM CIE, Mexico City, Mexico. 2018
"Return Migration and Self-Employment: Evidence from Mexican Migrants." Eastern Economic Association, Annual Meeting, Eastern Economic Association, Boston, MA. 2018
"Return Migration and Self-Employment:Evidence from Mexican Migrants." Southern Economic Association, Annual Meeting, Southern Economic Association, Tampa, FL. 2017
"Illegal Immigration, State Law, and Deterrence." Annual Conference of the Association of Private Enterprise Education, Association of Private Enterprise Education, Lahaina, Hawaii. 2017
"Return Migration: New Source of Self-Employment in Mexico." Eastern Economic Association, Eastern Economic Association, Washington, D.C.. 2016
"Illegal Immigration, State Law, and Deterrence." ASSA Annual Meeting, American Economic Association, Boston, MA. 2015
"Return MIgration: New Source of Self-Employment in Mexico." ASSA Annual Meeting, American Economic Association, Boston, MA. 2015
"Illegal Immigration, State Law, and Deterrence." 84th Annual Meeting Southern Economic Association, Southern Economic Association, Atlanta, GA. 2014
"Return Migration: New Source of Self-Employment in Mexico." 84th Annual Meeting Southern Economic Association, Southern Economic Association, Atlanta, GA. 2014
"Does violence affect migration flows? Evidence from the Mexican drug war." ASSA Annual Meeting, American Economic Association, Philadelphia, PA.. 2014
"Does violence affect migration flows? Evidence from the Mexican drug war." Seventh Southeastern International/Development Economics Workshop, Federal Reserve Bank of Atlanta's Americas Center and Andrew Young School of Policy Studies's Economics Department and International Center for Public Policy at Georgia State University, Atlanta, GA. 2013
"Does violence affect migration flows? Evidence from the Mexican drug war." 18th Annual Meeting of the Latin American and Caribbean Economic Association and the 28th Latin American Meeting of the Econometric Society , Latin American and Caribbean Economic Association and the Latin American Meeting of the Econometric Society, Mexico City. 2013
"Do Mexican Workers Return Home? Performance and Duration of Mexican Immigrants in the United States." 14th Annual Meeting Society of Labor Economics, Society of Labor Economics, Boston, MA. 2009