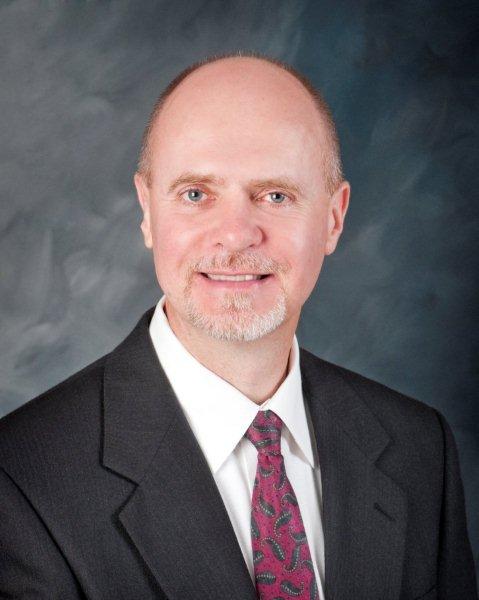 Overview
Summary:
Merrill Warkentin is the James J. Rouse Endowed Professor of Information Systems in the College of Business at Mississippi State University. He was designated an ACM Distinguished Scientist in 2018 by the Association for Computing Machinery. His research, primarily on the impacts of organizational, contextual, and dispositional influences on individual behaviors in the context of information security and privacy, has appeared in MIS Quarterly, Decision Sciences, Journal of Management Information Systems, Journal of the Association for Information Systems, European Journal of Information Systems, Information & Management, Decision Support Systems, Information Systems Journal, and others. He is the author or editor of seven books, and has authored or co-authored over 300 published manuscripts, including over 85 peer-reviewed journal articles, with over 14,000 citations (h-index factor = 34). He serves or has served as Associate Editor of MIS Quarterly, Information Systems Research, Decision Sciences, European Journal of Information Systems, Information & Management, and other journals. He is the Editor-in-Chief of the Journal of Intellectual Capital. He has held officer and other leadership positions at AIS, DSI, IFIP, and ACM. His work has been funded by NATO, NSF, NSA, DoD, Homeland Security, IBM, and others. He has chaired several international conferences and was the Program Co-Chair for the 2016 AIS Americas Conference on Information Systems (AMCIS).
Education:
Ph D, Management Information Systems, University of Nebraska, 1986
MA, Economics, University of Nebraska, 1983
BA, Economics, University of Nebraska, 1981
Research interests:
Behavioral research in info security and privacy, security policy compliance and violation, insider abuse, privacy, social media behavior, eGovernment.
Publications
Book
The Best Thinking in Business Analytics from the Decision Sciences Institute. Upper Saddle River, NJ, United States: Pearson/FT Press. 2015
Trends and Research in the Decision Sciences 2015 . Upper Saddle River, NJ, United States: Pearson/FT Press. 2015
Trends and Research in the Decision Sciences. Pearson/FT Press. 2014
Business-to-Business Electronic Commerce: Challenges and Solutions. Hershey, PA: Idea Group Publishers. 2002
Electronic Commerce 2002: A Managerial Perspective. Upper Saddle River, NJ: Prentice-Hall. 2002
Book Review
Cyber Security and Global Information Assurance: Threat Analysis and Response Solutions. Information Science Reference. Page Foreword. 2009
Book, Chapter
Do we protect what we own? A proposed neurophysiological exploration of workplace information protection motivation. Information Systems and Neuroscience, Lecture Notes in Information Systems and Organisation. Ed. Davis, Fred, Riedl, Rene., vom Brocke, Jan, Léger, Pierre-Majorique, Randolph, Adriane, Fischer, Thomas. (Eds.). Springer. 101-109. 2019
Research in Behavioral Information Security Management. Information Systems and Information Technology, Volume 2 (Computing Handbook Set, Third Edition). Taylor and Francis. 2014
Complex Multi-Factor Trust in the Online Environment. Psychology of Trust: New Research. Ed. David Gefen. Nova Science Publishers. 157-170. 2013
Chapter 1.30, Check-Off Password System (COPS): An Advancement in User Authentication Methods and Information Security, in Information Security and Ethics: Concepts, Methodologies, Tools and Applications. Hershey, PA: Information Science Reference. 402-418. 2008
Chapter 3, IT Governance and Organizational Design for Security Management, in Information Security: Policies, Procedures,and Practices. Armonk, NY: M.E.Sharpe. 46-68. 2008
Chapter 4.31, A TAM Analysis of an Alternative High-Security User Authentication Procedure, in Information Security and Ethics: Concepts, Methodologies, Tools, and Applications. Ed. Nemati, Hamid. Information Science Reference. 2114-2129. 2008
Chapter 4.32, IT Security Governance and Centralized Security Controls, in Information Security and Ethics: Concepts, Methodologies, Tools, and Applications. Ed. Nemati, Hamid. Hershey, PA: Information Science Reference. 2130-2138. 2008
Chapter VII, Steganography, in Cyber Warfare and Cyber Terrorism. Ed. Colarik, Andrew M and Lech Janczewski. 2008
Chapter, Malicious Code: Developments and Defences, in Encyclopedia of Multimedia Technology and Networking. Ed. Pagani, Margherita. Hershey, PA: Idea Group Publishing. 2008
Chapter 13, A Framework for Evaluating Outsourcing Risk, in Outsourcing Management Information Systems. Ed. Schniederjans, Mark; Ashlyn M. Schneiderjans; Dara G. Schneiderjans. Hershey, PA: Idea Group Publishing. 268-279. 2007
Chapter IX, Consumers' Preferences and Attitudes toward Mobile Office Use: A Technology Trade-Off Research Agenda, in E-Business Process Management: Technologies and Solutions. Ed. Sounderpandian, Jayavel and Tapan Sinha. Hershey, PA: Idea Group Publishing. 176-185. 2007
Chapter XIX, Steganography and Steganalysis, in Intellectual Property Protection for Multimedia Information Technology. Ed. Sasaki, Hidevasu. IGI Global. 374-380. 2007
Chapter, A Longitudinal Study of Information Exchange in Computer- Mediated and Face-to-Face Groups, in Decision Support for Global Enteprises, Annals of Information Systems. Ed. Kulkarni, Uday; Daniel J Power; Ramesh Sharda. Springer-Verlag Publishers. 93-112. 2007
Chapter , IT Governance and Centralized Security Controls, in Enterprise Information Assurance and System Security: Managerial and Technical Issues. Ed. Merrill Warkentin, Rayford Vaughn. Hershey, PA: Idea Group Publishing. 16-24. 2006
Chapter, Culture and Trust in Electronic Voting: A Look at the USA and South Africa, in Advanced Topics in Global Information Management. Ed. Gordon Hunter, Felix Tan. Hershey, PA: Idea Group. 102-127. 2006
Chapter, Steganography and Steganalysis, in Enterprise Information Assurance and System Security: Managerial and Technical Issues. Ed. Merrill Warkentin, Rayford Vaughn. Hershey, PA: Idea Group Publishing. 287-295. 2006
Information Integration for Relationship Management. Ed. Mehdi Khosrow-Pour. Hershey, PA: Encyclopedia of E-Commerce, E-Government, and Mobile Commerce/ Idea Group Reference. 608-614. 2006
Mobile Banking Systems and Technology. Ed. Mehdi Khosrow-Pour. Hershey, PA: Encyclopedia of E-Commerce, E-Government, and Mobile Commerce/ Idea Group Reference. 754-759. 2006
A syntheses and Analysis of Behavioral and Policy Issues in Electronic Marketing Communication, Chapter 5, in Contemporary Research in E-Marketing: Volume Two. Ed. Sandeep Krishnamurthy. Hershey, PA: Idea Group. 105-117. 2005
A TAM Analysis of an Alternative High-Security User-Authentication Procedure, Chapter 14, in Advanced Topics in Organizational and End User Computing, Volum IV. Ed. M. Adam Mahmood. Hershey, PA: IRM Press. 280-300. 2005
Chapter, A Synthesis and Analysis of Behavioral and Policy Issues in Electronic Marketing Communications, in Contemporary Research in E-Marketing. Ed. S.Krishnamurthy. Hershey, PA: Idea Group Inc.. 2005
Malware and Anti-Virus Procedures, in Encyclopedia of Multimedia Technology and Networking. Ed. Margherita Pagani. Hershey, PA: Idea Group. 2005
Advanced Topics in End User Computing. Hershey, PA: IRM Press. 127-142. 2004
Motivation and Search Intensity: An Investigation of Online Consumer Search Behavior. Advanced Topics in End User Computing (v III) . Ed. Mahood, M. Adam . Hershey, PA: IRM Press. 127-142. 2004
Managing E-Commerce and Mobile Computing Technologies. Hershey, PA: IRM Press. 163-182. 2003
Dynamic Digital Process Integration in Business-to-Business Networks. Ed. Merrill Warkentin. Hershey, PA: Idea Group Publishers. 261-281. 2002
Managing Business with Electronic Commerce: Issues and Trends. Ed. Gangopadhyay, Aryya. Hershey, PA: Idea Group Publishers. 130-148. 2002
Internet Commerce and Software Agents: Cases, Technologies and Opportunities. Ed. Rahman/Mahbubur/Bignall. Hershey, PA: Idea Group Publishers. 101-201. 2001
Conference Proceeding
Implications of Monitoring Mechanisms on Bring Your Own Device (BYOD) Adoption.  Proceedings of the 2013 International Conference on Information Systems. 2013
Developing scales to measure constructs for a privacy calculus and information privacy behaviors specific to social computing technologies.  Proceedings of the 2013 IFIP 8.11/11.13 Dewald Roode Information Security Research Workshop. 2013
I'm Safer than You: The Role of Optimism Bias in Personal IT Risk Assessments,.  Proceedings of the 2013 IFIP 8.11/11.13 Dewald Roode Information Security Research Workshop. 2013
Consumer Acceptance of Smart Metering Technology.  Proceedings of the Annual Symposium on Information Assurance. 2013
What Drives Perceptions of Threats to Your Facebook Friends' Information?.  Proceedings of the Annual Symposium on Information Assurance. 2013
Impact of Protection Motivation and Deterrence on IS Security Policy Compliance: A Multi-Cultural View.  Proceedings of the Workshop on Information Security and Privacy (WISP). 2012
Individualized Security Training System.  Proceedings of the National Decision Sciences Institute (DSI) Annual Conference. 2012
Measuring Secure Behavior: A Research Commentary.  Proceedings of the Annual Symposium on Information Assurance. Pages 1-8. 2012
Deterrence Without Borders: How National Culture Affects IS Security Policy Violations.  2011 Workshop on Information Security and Privacy (WISP). 2011
Perceived deception: An evaluation of technology awareness and self-efficacy.  Dewald Roode Information Security Workshop. 2011
The Impact of Personality and Other Individual Characteristics on Security Policy Compliance.  Decision Sciences Institute Annual National Conference. 2011
Measuring the Dependent Variable for Research into Secure Behaviors.  Decision Sciences Institute Annual National Conference. 2011
Exploring the Role of Individual Employee Characteristics and Personality on Employee Compliance with Cyber Security Policies.  Proceedings of the 2011 International Federation of Information Processing (IFIP) International Workshop on Information Systems Security Research, Dewald Roode Information Security Workshop. 2011
Influence of Perceived Value of Data on Anti-Virus Software Usage: An Empirical Study of Protection Motivation.  Proceedings of the 2011 International Federation of Information Processing (IFIP) International Workshop on Information Systems Security Research, Dewald Roode Information Security Workshop. 2011
Information Sensitivity vs. Environmental Risk: User Behavior Across Multiple Networks.  Proceedings of the 2011 International Federation of Information Processing (IFIP) International Workshop on Information Systems Security Research, Dewald Roode Information Security Workshop. 2011
The Role of Perceptions of Organizational Injustice and Techniques of Neutralization: in Forming Computer Abuse Intentions.  Proceedings of the 17th Americas Conference on Information Systems (AMCIS). Pages 1-8. 2011
Data Loss from Storage Device Failure: An Empirical Study of Protection Motivation.  Proceedings of the 2010 Workshop on Information Security and Privacy. 2010
Data Loss from Storage Device Failure: An Empirical Study of Protection Motivation.  2010 Workshop on Information Security and Privacy (WISP), pre-ICIS. 2010
Persuasive Communication Strategies: Assessing the Fit Between Organizational Identification and Fear Appeal Message Orientation.  Proceedings of the 2010 International Federation of Information Processing (IFIP) International Workshop on Information Systems Security Research, Dewald Roode Information Security Workshop. 2010
The Expanded Security Action Cycle: A Temporal Analysis "Left of Bang".  Proceedings of the 2010 International Federation of Information Processing (IFIP) International Workshop on Information Systems Security Research, Dewald Roode Information Security Workshop. Pages 392-438. 2010
Are clickers overrated? A study of the salient components contributing to CRS success and failure.  Proceedings of the INFORMS Southern Regional Conference. 2010
The Domain Name System: Past, Present, and Future.  Proceedings of the National Decision Sciences Institute (DSI) Annual Conference. Pages 2211-2216. 2009
The Impact of National Culture on Workplace Privacy Expectations in the Context of Information Security Assurance.  Proceedings of the 2009 Americas Conference on Information Systems (AMCIS). 2009
Motivations for Employee Computer Crime: Understanding and Addressing Workplace Disgruntlement through the Application of Organisational Justice.  Proceedings of the International Federation of Information Processing (IFIP) International Workshop on Information Systems Security Research. Pages 127-144. 2009
National Culture and Information Privacy: The Influential Effects of Individualism and Collectivism on Privacy Concerns and Organizational Commitment.  Proceedings of the International Federation of Information Processing (IFIP) International Workshop on Information Systems Security Research. Pages 88-104. 2009
System Development Risk Perceptions.  Decision Scicences Institute Conference. 2008
Online Social Networks: Why Privacy is a Thing of the Past.  Proceedings of the National Decision Sciences Institute (DSI) Annual Conference. Pages 4571-4576. 2008
Perceptions of Security and Privacy When Using Mobile Communication Systems.  Proceedings of the 2008 Annual National Conference of the Decision Sciences Institute (DSI). Pages 4281-4286. 2008
An Assessment of U.S. and Chinese Online Gaming Environments and Futures.  Proceedings of the 2007 Americas Conference on Information Systems. 2007
Risk Perceptions in Systems.  13th Americas Conference on Information Systems. 2007
Risk Perceptives in Systems Development.  Proceedings of the 2007 Americas Conference on Information Systems. 2007
The IT Security Adoption Conundrum: An Initial Step Toward Validation of Applicable Measures.  Proceedings of the 2007 Americas Conference on Information Systems. 2007
Investing the Antecedents of E-Commerce Non-Adoption and Rejection: An Empirical Analysis.  Proceedings of the National Decision Sciences Institute. Pages 2931-2936. 2007
Systems Development Project Risk Perceptions.  Proceedings of the National Decision Sciences Institute. Pages 2911-2916. 2007
A Conceptual Framework for Diffusion of Emerging Electronic Media within Organizations.  Decision Science Institute. 2005
Consumers' Preferences, Attitudes, and Trade-offs towards Mobile Office Use: A Conjoint Analysis.  Decision Science Institute. 2005
The Role of Technology Anxiety and Self-Efficacy in Information Technology Training.  Eleventh Americas Conference on Information Systems. 2005
Adoption of Instant Messaging in an Information Security Supervision and Management Environment: An Empirical Study in Workplace Adoption.  Annual International Conference of the Information Resources Management Association. Pages 856-858. 2005
Perceptions of Security and Privacy when using E-mail and IM: An Analysis of Administrative and Line Staff Congruence.  International Conference of Enterprise Information Systems. 2005
Empirical Investigation of Attractivenes of Tablet PCs to Mobile Professionals.  Proceedings of the National Decision Sciences Institute. Pages 3481-3486. 2004
The Role of Technological and Social Factors on the Adoption of Mobile Payment Technologies.  Proceedings of the Tenth Americas Conference on Information Systems. 2004
IS Security Management Framework: A Comprehensive Life Cycle Perspective.  Proceedings of the 2004 Information Resources Management Association. 2004
Proposed Study of End-User Perceptions Regarding Tablet PCs.  Proceedings of the 2004 Information Resources Management Association. 2004
Assessment of Information Security Spending and Costs of Failure.  Proceedings of the 2004 ISOneWorld International Conference. 2004
On the Illicit Use of Steganography and Its Detection.  Proceedings of the 2004 ISOneWorld International Conference. 2004
The Consumer Online Trust Construct: A Web Merchant Practitioner Perspective.  Proceedings of the 2004 Southern Association of Information Systems. 2004
The Role and System Characteristics of Internet-Voting in a Multi-cultural, Nascent Democracy.  Proceedings of the 11th Annual Cross-Cultural Meeting in Information Systems. 2003
An XML-based Security Protocol for Semi-Autonomous Agents.  Proceedings of the 2003 Annual International Conference of the Information Resources Management Association. Pages 674-675. 2003
Evaluating Executive Perceptions of IS Security Threats and Responses: A Post 9/11 Critique.  Proceedings of the 2003 IS OneWorld International Conference. 2003
An Alternative Password Procedure: An Application of TAM.  Proceedings of the 2003 National Decision Sciences Institute (DSI) Conference. 2003
A Longitudinal Comparison of Four Password Procedures.  Proceedings of the 2003 Hawaii International Conference on Business. 2003
Towards Powerful, User-Friendly Authentication: The Check-off Password System ("COPS").  Proceedings of the 2003 Annual International Conference of the Information Resources Management Association. Pages 706-708. 2003
E-Government Adoption.  Proceedings of the AIS 2002 Americas Conference on Information Systems. Pages 569-576. 2002
A Longitudinal Study of Information Exchange in Computer-Mediated and Face-to-Face Groups.  Proceedings of the 2001 Annual Conference of the Western Decision Sciences Institute. Pages 548-550. 2001
Strategic and Legal Issues in Internet Branding: Selection and Protection of Internet Domain Names.  Proceedings of the 2001 National Conference of the Decision Sciences Institute. Pages 246-248. 2001
Wireless/Mobile E-commerce: Technologies, Applications, and Issues.  Proceedings of the 2001 AIS Americas Conference on Information Systems. Pages 435-438. 2001
An Investigation into Online Grocer Selection Criteria.  Proceedings of the 2000 Annual Northeast Conference of the Decision Sciences Institute. Pages 155-157. 2000
Intelligent Agent-Based Data Mining in Electronic Markets.  Proceedings of the 2000 Annual Americas Conference on Information Systems. Pages 311-313. 2000
Intelligent Decision Support for eCommerce.  Proceedings of the 2000 Annual National Conference of the Decision Sciences Institute. Page 657. 2000
Journal Article
An imposed etic approach with Schwartz polar dimensions to explore cross-cultural use of social network services. Information & Management. Volume 57, Issue 8, Page 23. 2020
Using the Security Triad to Assess Blockchain Technology in Public Sector Applications. International Journal of Information Management. Volume 52, Issue June. 2020
Can secure behaviors be contagious? A two-stage investigation of the influence of herd behavior on security decisions. Journal of the Association for Information Systems. Volume 21, Issue 2, Pages 428-459. 2020
Grassroots Adoption of Cloud-based Storage Solutions. Journal of Information Systems. Volume 34, Issue 3, Pages 213-232. 2020
Integrating Elaboration Likelihood Model and Herd Theory in Information Security Message Persuasiveness. Computers & Security. Volume 98, Pages 1-8. 2020
High-Risk Deviant Decisions: Does Neutralization Still Play a Role?. Journal of the Association for Information Systems. Volume Forthcoming, Issue Forthcoming, Page 30. 2020
13. Renaud, Karen, Craig Orgeron, Merrill Warkentin, and P. Edward French. "Cyber Security Responsibilization: An Evaluation of the Intervention Approaches Adopted by the Five Eyes Countries and China. Public Administration Review. Volume 89, Issue 4, Pages 577-589. 2020
. Journal of Product Innovation Management. Volume 38, Issue 1, Pages 68-89. 2020
Experience Matters: The Role of Vicarious Experience in Secure Actions. Journal of Database Management. Volume 31, Issue 2, Pages 1-20. 2020
Integrating Cognition with an Affective Lens to Better Understand Information Security Policy Compliance. Journal of the Association for Information Systems. Volume 20, Issue 12, Pages 1794-1843. 2019
Perceived argument quality's effect on threat and coping appraisals in fear appeals: An experiment and exploration of realism check heuristics. Information & Management. Volume 56, Issue 8. 2019
The effects of social media use on control of corruption and moderating role of cultural tightness-looseness. Government Information Quarterly. Volume 36, Issue 4, Page 9. 2019
Do I Really Belong? Impact of Employment Status on Information Security Policy Compliance. Computers & Security. Volume 87, Pages 1-12. 2019
Integrating Cognition with an Affective Lens to Better Understand Information Security Policy Compliance. Journal of the Association for Information Systems. Volume 20, Issue 12, Pages 1794-1843. 2019
"This is the Way 'I' Create My Passwords..." Does the Endowment Effect Deter People from Changing the Way They Create Their Passwords?. Computers & Security. Volume 82, Pages 241-246. 2019
Speak their language: Designing effective messages to improve employees' information security decision making. Decision Sciences. Volume 50, Issue 2, Pages 245-284. 2019
Managers' and Employees' Differing Responses to Security Approaches. Journal of Computer Information Systems. Volume 59, Issue 3, Pages 197-210. 2019
Guidelines for designing fear appeals and conducting IS security research. Communications of the Association for Information Systems. Volume 45, Issue 1, Pages 397-410. 2019
Understanding employees' energy saving behavior from the perspective of stimulus-organism-responses. Resources, Conservation & Recycling. Volume 140, Pages 216-223. 2019
Providing theoretical foundations: Developing an integrated set of guidelines for Theory Adaptation. Communications of the AIS. Volume 43, Pages 566-597. 2018
Social identity and trust in internet-based eVoting adoption. Government Information Quarterly. Volume 35, Pages 195-209. 2018
Social identity and trust in internet-based eVoting adoption. Government Information Quarterly. Volume 35, Pages 195-209. 2018
Don't even think about it! The effects of anti-neutralization, informational, and normative communication on information security compliance. Journal of the Association for Information Systems. Volume 19, Issue 8, Pages 689-715. 2018
Is the Responsibilization of Cyber Security Risk Reasonable and Judicious?. Computers & Security. Volume 78, Pages 198-211. 2018
Individual Transportation Decisions under Conditions of Risk and Uncertainty. Natural Hazards. Volume 92, Issue 2, Pages 927-942. 2018
The impact of collectivism and psychological ownership on protection motivation: A cross-cultural examination. Computers & Security. Volume 75, Pages 147-166. 2018
Secure behavior over time: Perspectives from the theory of process memory. The DATABASE for Advances in Information Systems. Volume 49, Issue SI, Pages 39-48. 2018
Examining Employee Computer Abuse Intentions: Insights from Justice, Deterrence, and Neutralization Perspectives. Information Systems Journal. Volume 28, Issue 2, Pages 266-293. 2018
Ranking Factors by Importance in Factorial Survey Analysis. Communications of the AIS. Volume 42, Issue 1, Pages 183-232. 2018
Exploring the Effects of the Privacy-Handling Management Styles of Social Networking Sites on User Satisfaction: A Conflict Management Perspective. Decision Sciences. Volume 48, Issue 5, Pages 956-989. 2017
Exposing Others' Information on Online Social Networks: Perceived Shared Risk, Its Determinants, and Its Influence on OSN Privacy Control Use. Information & Management. Volume 54, Pages 851-865. 2017
How do you feel about your friends? Understanding situational envy in online social networks. Information & Management. Volume 54, Issue 5, Pages 669-682. 2017
The Effect of Belongingness on Obsessive-Compulsive Disorder in the Use of Online Social Networks. Journal of Management Information Systems. Volume 34, Issue 2, Pages 560-596. 2017
Implications of Monitoring Mechanisms on Bring Your Own Device Adoption. Journal of Computer Information Systems. Volume 57, Issue 4, Pages 309-318. 2017
Shared Benefits and Information Privacy: What Determines Smart Meter Technology Adoption?. Journal of the Association for Information Systems. Volume 18, Issue 11, Pages 758-786. 2017
Leader's Dilemma Game: An Experimental Design for Cyber Insider Threat Research. Information Systems Frontiers. Volume 19, Issue 2, Pages 377-396. 2017
Gender Deception in Asynchronous Online Communication: A Path Analysis. Information Processing & Management. Volume 53, Issue 1, Pages 21-41. 2017
Continuance Intention on Using Mobile Banking Applications: A Replication Study of Information Systems Continuance Model. AIS Transactions on Replication Research. Volume 2, Issue 7, Pages 1-11. 2016
Continuance of protective security behavior: A longitudinal study. Decision Support Systems. Volume 92, Pages 25-35. 2016
Perceived deception: Evaluating source credibility and self-efficacy. Journal of Information Privacy & Security. Volume 12, Issue 4, Pages 197-217. 2016
The Interpersonal Privacy Identity (IPI): Development of a Privacy as Control Model. Information Technology and Management. Volume 17, Issue 4, Pages 341-360. 2016
Tablet Adoption with Smart School Website Technology. Journal of Computer Information Systems. Volume 56, Issue 4, Pages 280-287. 2016
Dispositional and Situational Factors: Influences in IS Security Policy Violations. European Journal of Information Systems. Volume 25, Issue 3, Pages 231-251. 2016
Neural Correlates of Protection Motivation for Secure IT Behaviors: An fMRI Examination. Journal of the Association for Information Systems. Volume 17, Issue 3, Pages 194-215. 2016
A Broader View of Information Risk during Internet Transactions. Communications of the AIS. Volume 38, Issue 8, Pages 171-189. 2016
A Dual Privacy Decision Model for Online Social Networks. Information & Management. Volume 52, Issue 8, Pages 893-908. 2015
Exploring effects of media type and delivery technology on facilitating critical thinking among college students. Journal of Educational Technology Systems. Volume 44, Issue 1, Pages 22-35. 2015
Cross-Cultural IS Research: Perspectives from Eastern and Western Traditions. European Journal of Information Systems. Volume 24, Issue 3, Pages 229-233. 2015
Teaching Social Media in Business. Journal of Information Technology Education: Innovations in Practice. Volume 14, Pages 39-62. 2015
Examining the Moderating Role of Sense of Virtual Community in Online Review Evaluation. Information & Management. Volume 52, Issue 3, Pages 305-316. 2015
Personality, attitudes, and intentions: Predicting initial adoption of information security behavior. Computers & Security. Volume 29, Issue March, Pages 177-191. 2015
An Enhanced Fear Appeal Framework: Leveraging Threats to the Human Asset through Sanctioning Rhetoric. MIS Quarterly. Volume 39, Issue 1, Pages 113-134 plus A1-A7. 2015
Is This a Joke? The Impact of Message Manipulations on Risk Perceptions. Journal of Computer Information Systems. Volume 55, Issue 2, Pages 9-19. 2015
I'm Game, Are You? Reducing Real-World Security Threats by Managing Employee Activity in Online Social Networks. Journal of Information Systems. Volume 28, Issue 2, Pages 307-237. 2014
Threat Protection and Convenience: Antecedents of Cloud-based Data Backup. Journal of Computer Information Systems. Volume 55, Issue 1, Pages 83-91. 2014
Understanding Technology Adoption Trade-offs: A Conjoint Analysis. Journal of Computer Information Systems. Volume 53, Issue 3, Pages 65-74. 2013
Beyond Deterrence: An Expanded View of Employee Computer Abuse. MIS Quarterly. Volume 37, Issue 1, Pages 1-20. 2013
Future Directions for Behavioral Information Security Research. Computers & Security. Volume 32, Issue 1, Pages 90-101. 2013
Intelligent Agents in Electronic Partnership Management. Expert Systems with Applications. Volume 39, Issue 18, Pages 13277-13288. 2012
Digital Steganography: An Introduction to Techniques and Tools. Communications of the AIS. Volume 30, Issue 1, Pages 347-366. 2012
The Domain Name System – Past, Present, and Future. Communications of the AIS. Volume 30, Issue 1, Pages 329-346. 2012
Exploring the Impact of Instant Messaging on Subjective Task Complexity and User Satisfaction. European Journal of Information Systems. Volume 20, Issue 2, Pages 139-155. 2011
The Influence of the Informal Social Learning Environment on Information Privacy Policy Compliance Efficacy and Intention. European Journal of Information Systems. Volume 20, Issue 3, Pages 267-284. 2011
Impact of Negative Message Framing on Security Adoption. Journal of Computer Information Systems. Volume 51, Issue 1, Pages 41-51. 2010
Fear Appeals and Information Security Behaviors: An Empirical Study. MIS Quarterly. Volume 34, Issue 3, Pages 549-566. 2010
The Influence of Perceived Source Credibility on End User Attitudes and Intentions to Comply with Recommended IT Actions. Journal of Organizational and End User Computing. Volume 22, Issue 3, Pages 1-21. 2010
Behavioral and policy issues in information systems security: The insider threat. European Journal of Information Systems. Volume 18, Issue 2, Pages 101-105. 2009
An Empirical Assessment of Technology Adoption as a Choice Between Alternatives. Information Resources Management Journal. Volume 22, Issue 4, Pages 23-44. 2009
Analysis of Systems Development Project Risks: An Integrative Framework. DATABASE for Advances in Information Systems. Volume 40, Issue 2, Pages 8-27. 2009
Steganography: Forensic, Security, and Legal Issues. Journal of Digital Forensics, Security and Law. Volume 3, Issue 2, Pages 17-33. 2008
Information Privacy Compliance in the Healthcare Industry: Do Healthcare Professionals Want to Comply with HIPAA?. Information Management & Computer Security. Volume 16, Issue 1, Pages 5-19. 2008
An XML-Based Intelligent Agent Protocol Design Framework for Individualized Privacy Postures within Trusted Network Enviroments. Information Privacy and Security. Volume 2, Issue 1, Pages 16-28. 2006
A Framework for Spyware Assessment. Communications of the ACM. Pages 79-84. 2005
Cultural Diversity and Trust in IT Adoption: A Comparison of USA and South African e-Voters. Journal of Global Information Management. Volume 13, Issue 1, Pages 54-78. 2005
Introducing the Check-Off Password System (COPS): An Advancement in User Authentication Methods and Information Security. Journal of Organizational and End User Computing. Volume 16, Issue 2, Pages 41-58. 2004
Patient Health Information Search: An Exploratory Model of Web-Based Search Behavior. Journal of End User Computing. Volume 15, Issue Oct-Dec, Pages 49-61. 2003
Patient Health Information Search: An Exploratory Model of Web-Based Search Behavior. Journal of Organizational and End User Computing. Volume 15, Issue 4, Pages 49-61. 2003
Issues in Mobile E-Commerce. Communications of the AIS. Volume 8, Issue 3, Pages 41-64. 2002
Encouraging Citizen Adoption of eGovernment by Building Trust. Electronic Markets: the International Journal of Electronic Commerce & Business Media. Volume 12, Issue 3, Pages 156-162. 2002
Past, Present, and Future of Decision Support Technology. Decision Support Systems. Volume 33, Issue 2, Pages 111-126. 2002
Information Everywhere. Information Systems Management. Volume 19, Issue 1, Pages 8-13. 2002
The Next Big Thing in eCommerce. Decision Line. Volume 32, Issue 1, Pages 7-10. 2001
On With the Show!. Strategic Finance. Pages 56-61. 2001
Bricks to Clicks, and Back Again. Northeastern University Magazine. Volume 26, Issue 4, Pages 14-15. 2001
eKnowledge Networks for Inter-Organizational Collaborative eBusiness. Logistics Information Management. Volume 14, Issue 1/2, Pages 149-162. 2001
The Role of Mass Customization in Enhancing Supply Chain Relationships in B2C E-Commerce Markets. Journal of Electronic Commerce Research. Volume 1, Issue 2, Pages 45-52. 2000
The Role of Mass Customization in Enhancing Supply Chain Relationships in B2C E-Commerce Markets. Journal of Electronic Commerce Research. Volume 1, Issue 2, Pages 45-52. 2000
Issues in Wireless E-Commerce. ACM SIGEcom Exchanges. Issue 1.1, Pages 19-25. 2000
Issues in Wireless E-Commerce. ACM SIGEcom Exchanges. Volume 1, Issue 1, Pages 19-25. 2000
Protect Your Name! : Web Strategy Tip. Tech New England. 1999
Training to Improve Virtual Team Communication. Information Systems Journal. Volume 9, Issue 4, Pages 271-289. 1999
Virtual teams versus Face-to-Face Teams: An Exploratory Study of a Web-based Conference System. Decision Sciences. Volume 35, Issue 4, Pages 975-996. 1997
Building Virtual Teams with Computer-Mediated Communication Systems. The Real Times. Volume 35, Issue 2, Pages 2-3. 1995
Competitive Advantage on the World Wide Web: A Webmaster's Guide. ACM Applied Computing Review. Volume 3, Issue 2, Pages 25-32. 1995
Scholarly Magazine
Update on Decision Sciences Journal. Decision Line. Page 9. 2015
Technical Report
One Size Doesn't Fit All: Cyber Security Training Should be Customized. Institute for Homeland Security Systems. 2012
The Role of Situational Factors and Personality on Cybersecurity Policy Violation. Institute for Homeland Security Systems. 2012
Presentations
Keynote/Plenary Address
"Keynote: Moving Beyond Intention: Measuring Actual InfoSec Behavior." pre-ICIS Workshop on Information Security and Privacy (WISP), Association for Information Systems (AIS) Special Interest Group on Security (SIG-SEC), Munich, Germany. 2019
"Keynote: Modern Data Collection Methods for Computer User Behaviors." The XIII Mediterranean Conference on Information Systems , Association for Information Systems (AIS), Napoli (Naples), Italy. 2019
"What we Measure: What are the Metrics to Capture When Investigating Individuals in Business Research?." Front Range Research Seminar, University System of Colorado and the University of Denver, Denver, Colorado. 2019
"Information security behavior modification: A journey through the research in InfoSec." Visiting Scholar Series, University of Georgia Department of MIS, Athens, GA. 2018
"Emerging threats to internet security and privacy: The new online environment." International Conference on Management of e-Commerce and e-Government, International Conference on Management of e-Commerce and e-Government, Hangzhou, China. 2015
"Behavioral Research in Business Research (with a special focus on Information Assurance)." Research Forum at St. Cloud State University, St. Cloud State University, St. Cloud, MN. 2006
Lecture
"Measurement Methods: Researching Individual Computer User Behaviors." Monthly Research Seminar series, HEC Montreal University, Montreal, Canada. 2019
"Improving Data Collection of Individual Computer User Behaviors (with exemplars from security and privacy research)." research seminar, Tongji University, Shanghai, China. 2019
"Improving Data Collection of Individual Computer User Behaviors (with exemplars from security and privacy research)." research seminar, Xi'an Jiaotong Universityi, Xi'an, China. 2019
"What We Measure: Metrics for Investigating Individual Behavior in Business Research." University of Jyvaskyla Research Seminar, University of Jyvaskyla, Jyvaskyla, Finland. 2019
Oral Presentation
"Challenges and Opportunities for Publishing Information Security Research." Dewald Roode Workshop on Information Systems Security Research, International Federation of Information Processing (IFIP) 8.11/11.13 , Provo, UT. 2012
"Latent Curve Modeling for Factorial Survey Designs." Dewald Roode Workshop on Information Systems Security Research, Int'l. Fed. for Info. Processing (IFIP WG8.11/WG11.13), Provo, Utah. 2012
"Why Do Employees Commit Computer Abuse?: Deterrence and Rationalizing Violations of Information Security Policies in Organizations." , , Indiana University. 2011
"Why Do Some Users Stop Scanning? An Empirical Study of Secure Behavior Discontinuance." , , James Madison University. 2011
"The Role of Perceptions of Organizational Injustice and Techniques of Neutralization in Forming Computer Abuse Intentions." , , McMaster University (Hamilton, Ontario). 2011
"Persuasive Communication Strategies: Assessing the Fit Between Fear Appeals and Organizational Identification." , , Louisiana State University (LSU). 2011
"Data Loss from Storage Device Failure: An Empirical Study of Protection Motivation." 2010 Workshop on Information Security and Privacy (WISP), AIS Special Interest Group on Information Security and Privacy, St. Louis, MO. 2010
"Are clickers overrated? A study of the salient components contributing to CRS success and failure." INFORMS Southern Regional Conference, Institute for Operations Research and the Management Sciences, Huntsville, AL. 2010
"A Framework for System Development Outsourcing Management." Decision Sciences Institute Annual Conference, Decision Sciences Institute, Phoenix, AZ. 2007
"Privacy Policy Compliance: What Motivates Employees?." Third Annual Forum on Financial Information Systems and Cybersecurity: A Public Policy Perspective, Journal of Accounting and Public Policy, College Park, MD. 2006
"External Funding in IS Research." Annual National Meeting of the Institute for Operations Research and the Management Sciences (INFORMS), Institute for Operations Research and the Management Sciences, San Francisco, CA. 2005
"Perceptions of Wi-Fi Security Requirements: A Stratified View." Decision Sciences Institute Annual Meeting, Decision Sciences Institute, Boston, MA. 2004
"Threats to your IS Security." National Conference of the Association of Information Technology Professionals (AITP), Association of Information Technology Professionals (AITP), Jackson, MS. 2004
Other
"Grand Challenges of IS Research." ISOneWorld Conference, Information Institute, . 2005
"IT Governance and Organizational Development for Security Management." Presentation to CS6725 – Information Security Policies and Strategies - graduate seminar course at Georgia Tech University, Georgia Tech University/Seymour Goodman, Professor, Atlanta, GA. 2005
"Information Security in the era of terrorist attacks." Information Resources Management Association (IRMA) International Conference, Information Resources Management Association (IRMA), . 2003
Paper
"Employees Information System Misuse Behaviours: Insights from National Culture and Criminological Theory." Third International Conference on Information and Communication Technology for African Development , unknown, Camaroon, Africa. 2019
"Understanding the Persuasiveness of Information Security Messages for Employees' Information Security Decision Making: An Investigation of Elaboration Likelihood Model and Herd Behavior." 2019 IFIP Dewald Roode Information Security Workshop, International Federation for Information Processing, Louisiana. 2019
"Insider threat mitigation: An examination of discouraging deviant behavior." 2019 IFIP Dewald Roode Information Security Workshop Proceedings, International Federation for Information Processing, Louisiana. 2019
"Do we protect what we own?: A proposed neurophysiological exploration of workplace information protection motivation." NeuroIS Retreat 2019, NeuroIS Society, Vienna, Austria. 2019
"Critical role of ethical leadership on information security climate and employee ISP violation behavior." Pre-ICIS Workshop on Information Security and Privacy (WISP), Association for Information Systems (AIS) Special Interest Group on Security and Privacy (SIG-SEC), San Francisco, CA. 2018
"Exploring the Influence of Speech Acts on Persuasive Communication of Information Security: A Cross-cultural Study." 2018 Conference on Cybersecurity Education, Research, & Practice, Kennesaw State University, Kennesaw, GA. 2018
"Why Lie? Deception of Health Information." Americas Conference on Information Systems (AMCIS), Association for Information Systems (AIS), New Orleans, LA. 2018
"Priming to Elicit Protection Motivated Behaviors: Preliminary Results." 2018 Dewald Roode Workshop on Information Systems Security Research, International Federation of Information Processing (IFIP) Working Group 8.11/11.13, Cape Town, South Africa. 2018
"Are we Pre-disposed to Behave Securely? Influence of Risk Disposition on Individual Security Behaviors." European Conference for Information Systems (ECIS), Association for Information Systems (AIS), UK. 2018
"How Do You Handle It?: Developing a Theory of Facebook Affordances and Envy." Hawaii International Conference on System Sciences (HICSS), , Hawaii, HI, USA. 2018
"Security incentives help with the struggle for security compliance." Pre-ICIS Workshop of Information Security and Privacy, Association for Information Systems (ICIS) SIG-SEC, Seoul, South Korea. 2017
"The Role of Abusive Supervision and Reactive Computer Abuse: A Multi-level Analysis." IFIP 8.11/11.13 Dewald Roode Workshop on Information Systems Security Research, International Federation for Information Processing (IFIP), Tampa, FL, USA. 2017
"Risk homeostasis in information security: Challenges in confirming existence and verifying impact." New Security Paradigms Workshop, ACM, New York, NY. 2017
"Using intervention mapping to breach the cyber-defense deficit." 12th Annual Symposium on Information Assurance, Annual Symposium on Information Assurance (ASIA), Albany, NY. 2017
"Does Risk Disposition Play a Role in Influencing Decisions to Behave SECUREly?." Dewald Roode Workshop on Information Security Research, International Federation of Informaiton Processing, Albuquerque, NM. 2016
"Priming to Elicit Protection Motivated Behaviors: A Research Proposal." Dewald Roode Workshop on Information Security Research, International Federation of Information Processing, Albuquerque, NM. 2016
"Toward Cognitive Immunization of Potential Criminals against Cyberterrorism." 11th Annual Symposium on Information Assurance (ASIA), University at Albany, Albany, New York. 2016
"The influence of message and hazard characteristics on intended behavior in three weather climate scenarios." 10th Symposium on Societal Applications: Policy, Research, and Practice, American Meteorlogical Society, Phoenix, AZ. 2015
"Fast decisions: The role of expert and strategic intuition in individual computer security hygiene decisions." 2015 IFIP Dewald Roode Workshop on Information Security Research, Dewald Roode Workshop on Information Security Research, Delaware. 2015
"Climate risk perceptions and behavioral intent related to climate change and economic cost." Geological Society of America National Conference, Geological Society of America, . 2015
"How direct and vicarious experience promotes security hygiene." Proceedings of the 10th Annual Symposium of Information Assurance, Annual Symposium of Information Assurance, Albany, NY. 2015
"Introduction to the HICSS-48 minitrack on innovative behavioral IS security and privacy research." Proceedings of the 2015 Hawaii Information Conference on Systems Science, Hawaii Information Conference on Systems Science, Hawaii. 2015
"I'm Game, Are you? Factors that Lead to Employee Engagement in Social Media Games." Information Systems, Statistics, and Management Science Research Workshop, The University of Alabama, Tuscaloosa, AL. 2013
"Antecedents of Auditor Standards Violations." Decision Sciences Institute Annual Meeting, Decision Sciences Institute, San Francisco, CA. 2012
Poster
"Sustained Secure Behavior and the Role of Self-Efficacy." International Conference on Information Systems (ICIS), Association for Information Systems (AIS), San Francisco, CA. 2018
"Developing Measurement Scales for Passwords Uniqueness and Secrecy." Americas Conference on Information Systems (AMCIS), Association for Information Systems (AIS), Boston, MA, USA. 2017
"Understanding Nuances of Privacy and Security in the Context of Information Systems." Americas Conference on Information Systems (AMCIS), Association for Information Systems (AIS), Boston, MA, USA. 2017