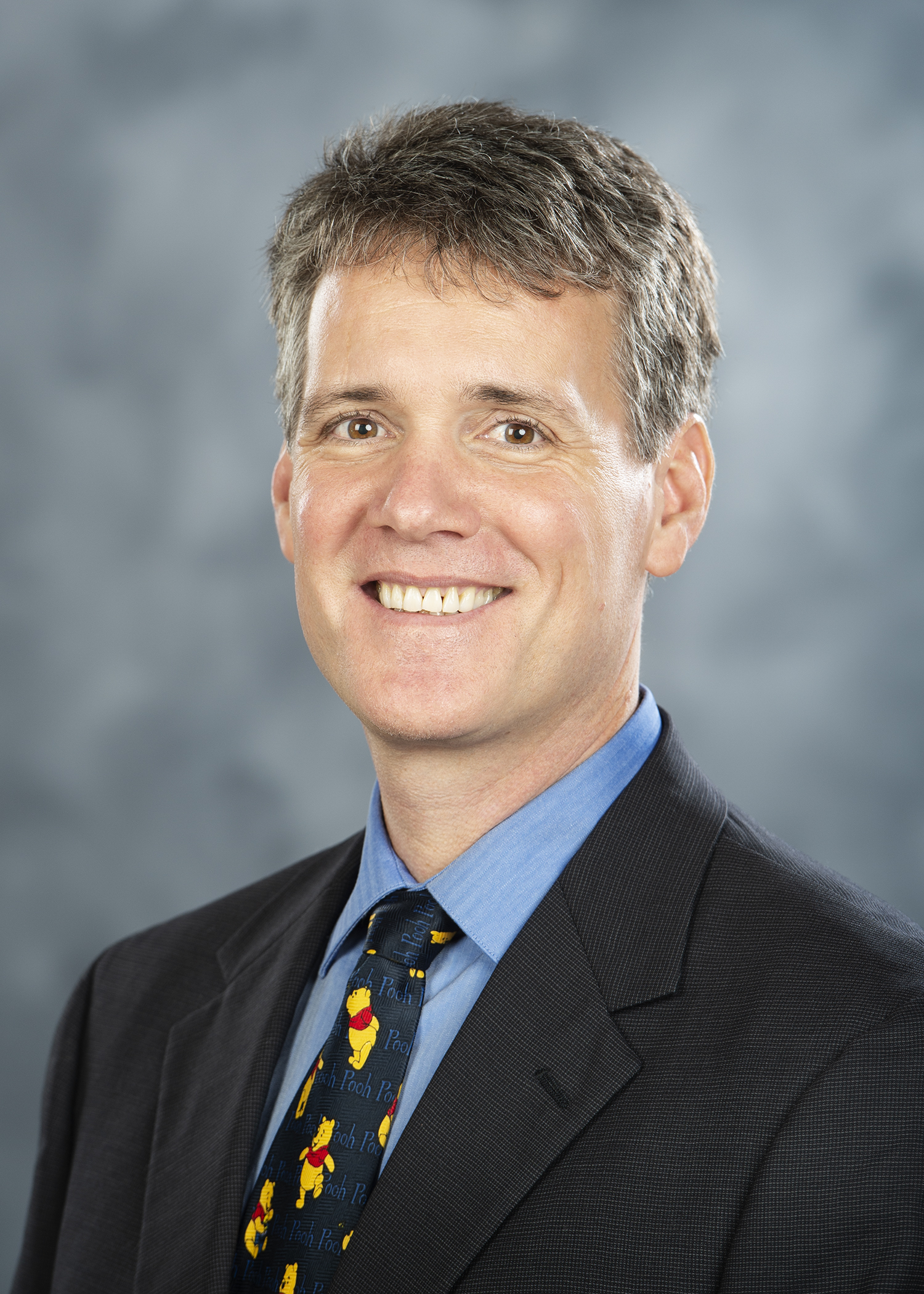 Overview
Education:
Ph D, Finance, University of Arizona, 2002
MA, Economics, University of Arizona, 1997
BA, Economics, Brigham Young University, 1995
Research interests:
Bayesian Econometrics, Model Averaging, & Optimal Forecasting Fixed Income & Affine Term Structure Models Real Estate
Publications
Book
Financial Management. Self-published.
Broadcast Media
Financial Management - Lecture Videos. Self-published.
Journal Article
International Housing Returns around the Financial Crisis: Disentangling Credit Supply and Demand Shocks. Journal of Real Estate Research. Volume 44, Issue 2, Pages 219-253. 2022
Augmenting the Taylor rule: Monetary policy and the bond market. Economics Letters. Volume 144, Issue 7, Pages 64-67. 2016
Do Motivated Institutional Investors Monitor Firm Payout and Performance?. Journal of Financial Research. Volume 38, Issue 3, Pages 349-377. 2015
An Examination of Primary and Secondary Market Returns in Equity REIT IPOs. Journal of Real Estate Research. Volume 37, Issue 1, Pages 23-64. 2015
Strategic Alliances by Financial Services Firms. Journal of Business Research. Volume 62, Issue 11, Pages 1193-1999. 2009
An Examination of IPO Secondary Market Returns. Journal of Corporate Finance. Volume 15, Issue 3, Pages 316-330. 2009
Information Manipulation and Entry Deterrence. The Journal of Economics. Volume 34, Issue 1, Pages 77-93. 2008
The Effect of Reputation and Competition on the Advice of Real Estate Agents. Journal of Real Estate Finance and Economics. Volume 37, Issue 4, Pages 387-399. 2008
Cromwell's Rule and the Role of the Prior in the Economic Metric: An Application to the Portfolio Allocation Problem. Journal of Business and Economic Statistics. Volume 26, Issue 2, Pages 227-236. 2008
Modeling Academic Dishonesty: The Role of Student Perceptions and Misconduct Type. Journal of Economic Education. Volume 39, Issue 1, Pages 4-21. 2008
The Determinants of the Debt Maturity Decision for Real Estate Investment Trusts. Journal of Real Estate Research. Volume 29, Issue 2, Pages 173-199. 2007
Presentations
Oral Presentation
"The Impact of Monetary Policy on the Corporate Balance Sheet." Midwest Finance Association Annual Meeting, Midwest Finance Association, New Orleans, LA. 2012
"Institutional Holding and Payout Policy: Does Heterogeneity Matter?." Financial Management Association Annual Meeting, Financial Management Association, Denver, Colorado. 2011
"The Role of an Auxiliary Error Term in Estimation and Inference of Affine Term Structure Models." Finance & Economics Seminar Series, Utah State University, Logan, UT. 2011
Paper
"Explaining International Housing Prices: Measuring the Impact of Monetary Policy, Current Account Deficits and Credit Standards." Annual International Meeting, Amercian Real Estate and Urban Economics Association, Amsterdam. 2017
"International housing price dynamics: Monetary policy, current account deficits, and credit standards." European Financial Management Association, European Financial Management Association, Athens, Greece. 2017
"International housing price dynamics: Monetary policy, current account deficits, and credit standards." American Real Estate Society, American Real Estate Society, Coronado, CA. 2017
"Monetary policy, current account deficits, credit standards, and housing prices." American Real Estate Society, American Real Estate Society, Denver, CO. 2016
"Monetary policy, current account deficits, credit standards, and housing prices." Midwest Finance Association, Midwest Finance Association, Atlanta, GA. 2016
"Institutional Investment, Firm Portfolio Importance, & Payout Policy." Paris Financial Management Conference, IPAG Business School, Paris. 2014
"Institutional Investment, Firm Portfolio Importance, and Payout Policy." Southern Finance Association Annual Meeting, Southern Finance Association, Fajardo, Puerto Rico. 2013
"The impact of monetary policy and mortgage standards on aggregate housing prices." American Real Estate Society Annual Conference, American Real Estate Society, Kohala Coast, HI. 2013
"An Examination of Primary and Secondary Market Returns in REIT IPOs." American Real Estate Society Annual Meeting, American Real Estate Society, Kona, Hawaii. 2013
"The impact of monetary policy and mortgage standards on aggregate housing prices." Association of Private Enterprise Education Annual Conference, Association of Private Enterprise, Maui, HI. 2013
"Monetary Policy Rules and the Bond Market in the U.S.." European Financial Management Association Annual Meeting, European Financial Management Association, Barcelona, Spain. 2012
"The Impact of Monetary Policy on the Corporate Balance Sheet." Financial Management Association European Meeting, Financial Management Association, Istanbul, Turkey. 2012
"Asymmetric Revisions to Primary and Secondary Shares in Seasoned Equity Offerings." Eastern Finance Association Annual Meeting, Eastern Finance Association, Boston, MA. 2012
"The Impact of Monetary Policy on the Corporate Balance Sheet." Eastern Finance Association Annual Meeting, Eastern Finance Association, Boston, MA. 2012
"Asymmetric Revisions to Primary and Secondary Shares in Seasoned Equity Offerings." Midwest Finance Association Annual Meeting, Midwest Finance Association, New Orleans, LA. 2012
"Can Secondary Market Investors Profit from REIT IPOs?." American Real Estate Society Annual Meeting, American Real Estate Society, Monterey, California. 2009
"Empirically Confronting Stochastic Singularity: An Application to Cox, Ingersoll, and Ross." Washington State University Finance Seminar, Washington State University, Pullam, WA. 2008
"Can Secondary Market Investors Profit from REIT IPOs?." The University of Southern Mississippi Finance & Economics Seminar Series, The University of Southern Mississippi, Hattiesburg, MS. 2008
"Can Secondary Market Investors Profit from REIT IPOs." The American Real Estate Society Annual Meeting, American Real Estate Society, Captiva Island, FL. 2008
"Can Secondary Market Investors Profit from REIT IPOs." The American Real Estate and Urban Economics Association Annual Meeting, American Real Estate and Urban Economics Association, New Orleans, LA. 2008
"Can Secondary Market Investors Profit from REIT IPOs?." The Eastern Finance Association Annual Meeting, The Eastern Finance Association, New Orleans, LA. 2007
"Do Investors Leave Money on the Table?." The Eastern Finance Association Annual Meeting, The Eastern Finance Association, New Orleans, LA. 2007
"Do Investors Leave Money on the Table?." Belmont University Massey School of Business Research Symposium, Belmont University, Nashville, TN. 2007
"Can Secondary Market Investors Profit from REIT IPOs?." Mississippi State University Finance Seminar Series, Mississippi State University, Mississippi State, MS. 2007
"Do Investors Leave Money on the Table?." Mississippi State University Finance Seminar Series, Mississippi State University, Mississippi State, MS. 2007
"Do Investors Leave Money on the Table?." The Midwest Finance Association Annual Meeting, The Midwest Finance Association, Minneapolis, MN. 2007
"Do Investors Leave Money on the Table?." CFA Society of Mississippi, CFA Society of Mississippi, Jackson, MS. 2007
"Can Secondary market Investors Profit from REIT IPOs." Financial Management Association Annual Meeting, Financial Management Association, Salt Lake City, UT. 2006