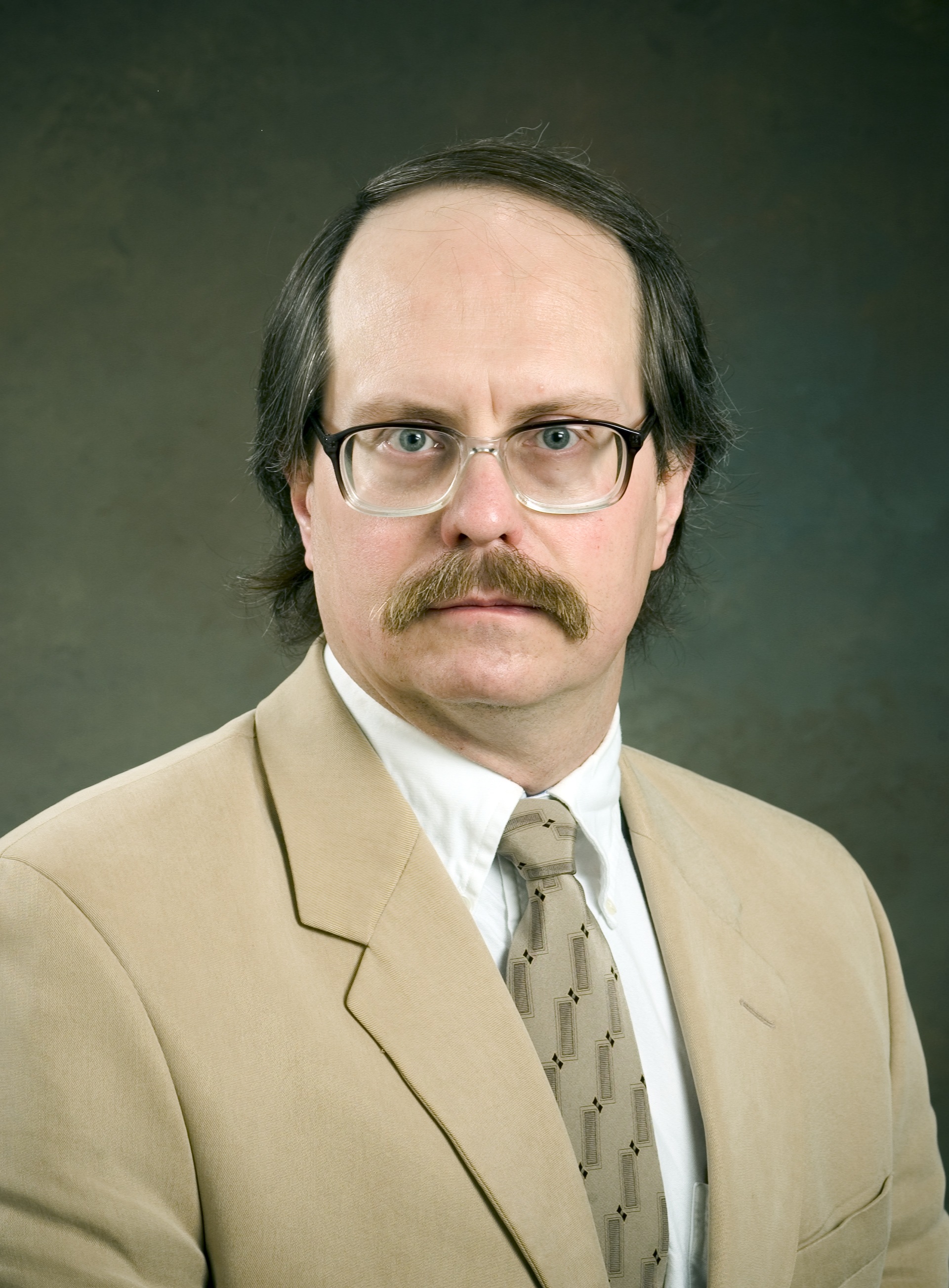 Overview
Education:
Ph D, Strategic Management, University of Georgia, 1986
MBA, Finance, Bradley University, 1982
BBA, Finance, Western Illinois University, 1980
Associates of Arts, Business Administration, Illinois Central College, 1977
Research interests:
My research is in family business, entrepreneurship, and strategic management. My CV lists all my work, including that which occurred before I came to MSU in 2002. I have been included in the Web of Science's Clarivate Highly Cited Researcher list in 2017, 2018, 2019, 2020, 2021, 2022, 2023.
Publications
Book
Family Business Studies: An Annotated Bibliography. Cheltenham, UK: Edward Elgar Publishing. 2012
Book Review
Review of "Financial Management of Your Company". Family Business Review. Volume 17, Pages 277-281. 2004
Book, Chapter
Researching family-firm heterogeneity: A practical guide to identifying categorical and variational differences . The Field Guide to Family Business Research. Ed. K.H. Brigham & G.T. Payne. Cheltenham, UK: Edward Elgar. 46-60. 2023
Transgenerational succession in family firms: A psychological perspective. Theorie und Praxis der Unternehmerfamilie und des Familienunternehmens (Theory and Practice of Business Families and Family Businesses). Ed. Tom A. Rüsen . Göttingen , Germany: Vandenhoeck & Ruprecht. 212-217. 2021
Family business research (2006-2013): Most influential theories and articles. Basingstoke, United Kingdom: In Palgrave Handbook of Heterogeneity among Family Firms. E. Memili & C. Dibrell (Eds.) Palgrave. 41-67. 2018
Conceptual foundations: Community-based enterprise and community development . Cheltenham, United Kingdom: In Entrepreneurial Neighborhoods. van Ham, M., Reuschke, D., Kleinhans, R. Mason, C., and Syrett, S. (Eds.) Edward Elgar. 151-178. 2017
Strategic renewal and firm performance: Implications of incremental versus radical change after environmental upheavals . Cheltenham, UK: In Handbook of Research on Corporate Entrepreneurship, Zahra, S.. Neubaum, D.O., and Hayton, J.C. (Eds.) Edward Elgar . 175-202. 2016
Entrepreneur. Oxford, United Kingdom: Wiley Encyclopedia of Management: Volume 3, Entrepreneurship. Wiley-Blackwell. 2015
Entrepreneurship. Ed. Morris, M.H. and Kuratko, D.F. . Oxford, United Kingdom: Wiley Encyclopedia of Management: Volume 3, Entrepreneurship. Wiley-Blackwell. 2015
Succession planning. Ed. Morris, M.H. and Kuratko, D.F.. Oxford, United Kingdom: Wiley Encyclopedia of Management: Volume 3, Entrepreneurship. Wiley-Blackwell. 2015
Management succession in family business. Ed. P. Sharma, L. Melin, M. Nordqvist. Thousand Oaks, CA: Sage Publications. 249-268. 2014
The risky prospects of entrepreneurial initiatives: Bias duality and bias reversal in established firms. Handbook of Research on Strategic Process. Ed. P. Mazzola, and F.W. Kellermanns. Cheltenham, UK: Edward Elgar. 304-325. 2011
Regional Determinants of Family Firm Incidence in the U.S.. Compendium of Family Business Models from Around the World. Ed. Gupta,V., Levenburg, N., Moore,L.L.,Motwani, J., and Schwarz, T.. Hyderabad, India: ICFAI University Press. 113-136. 2008
Chapter, From Intentions to Venture Creation: Planned Entrepreneurial Behavior Among Hispanics in the US, in Perspectives on Entrepreneurship III. Ed. T.Habbershon, M. Rice. Westport, CT: Prager. 119-145. 2007
Entrepreneur, in The Blackwell Encyclopedia of Management: Entrepreneurship. Ed. M.A. Hitt and R.D. Ireland. Oxford: Blackwell. 61-63. 2005
Entrepreneurship, in The Blackwell Encyclopedia of Management: Entrepreneurship. Ed. M.A. Hitt and R.D. Ireland. Oxford: Blackwell. 120-122. 2005
Succession planning, in The Blackwell Encyclopedia of Management: Entrepreneurship. Ed. M.A. Hitt and R.D. Ireland. Oxford: Blackwell. 231-233. 2005
The performance of the SBDC program in the United States, in Small Business Development Centers: New offerings for a new economy. Washington, DC: Committee on Small Business, House of Representatives, 109th Congress, First Session, Serial No. 109-X. 2005
Entrepreneurship. Ed. Hisrich/Peters. New York, NY: McGraw-Hill Irwin. 619-629. 2002
Innovation and Entrepreneurship in Western Canada: From Family Businesses to Multinationals. Calgary, AB: University of Calgary Press. 207-223. 2002
Conference Proceeding
The determinants of new venture creation in American counties: Testing the Minnitti and Bygrave framework at the community level.  Rencontres de St-Gall. 2008
Horizontal alliances, competitive aggressiveness, and the moderating influence of multimarket contact and resource similarities among partners.  Southern Management Association . 2006
Strategic alliances in rural communities: An economic development alternative.  Southern Management Association. 2006
Corporate venturing and strategic renewal from the perspective of prospect theory.  U.S. Association for Small Business and Entrepreneurship. 2005
A comparative analysis of organizational capabilities of family and non-family firms.  Proceedings of the Southern Management Association. 2004
An exploration of agency problems in the family firm: The case of distributing equal shares to children.  Proceedings of the Administrative Sciences Association of Canada. 2004
Transition to professional management: An agency theoretic comparison of decentralization in family and non-family firms.  Proceedings of the U.S. Association for Small Business and Entrepreneurship. 2004
Why do small firms choose quasi-integration? The case of the homebuilding industry.  Proceedings of the U.S. Association for Small Business and Entrepreneurship. 2004
Replenishments in price fluctuating situations: Comparing the performance of optimal and heuristic approaches.  Proceedings of the Decision Sciences Institute. 2003
Journal Article
Positioning, articulating, and crafting conceptual articles on entrepreneurship. Entrepreneurship Theory and Practice. Volume 47, Pages 211-231. 2023
Social network research in family businesses: A review and integration. Small Business Economics. Volume 60, Issue 4, Pages 1323-1345. 2023
Asset market equilibrium with significant family involvement: Implications for corporate finance. Review of Corporate Finance. Volume 2, Pages 791-817. 2022
Family-owned multinational enterprises in the post-pandemic global economy. Journal of International Business Studies. Volume 53, Pages 920-935. 2022
Knowledge accumulation in entrepreneurship. Entrepreneurship Theory and Practice. Volume 46, Pages 479-496. 2022
The impact of governance structure on the performance of small family and nonfamily firms: The moderating role of firm age. Review of Corporate Finance. Volume 2, Pages 721-743. 2022
Endogeneity issues in family business research: Current status and future guidelines. Family Business Review. Volume 35, Pages 91-116. 2022
Do nonfamily managers enhance family firm performance? . Small Business Economics. Volume 58, Pages 1459-1474. 2022
Family business research in Asia: Review and future directions. Asia Pacific Journal Management. Issue 39, Pages 1215-1256. 2022
Lone-founder firms in China: Replicating Miller et al. (2007) in a different context . Journal of Family Business Strategy. Volume 13, Page 100451. 2022
A dynamic framework on noneconomic goals and inter-family agency complexities in multi-family firms. Entrepreneurship Theory and Practice. Volume 45, Pages 906-930. 2021
Family firm heterogeneity: A definition, common themes, scholarly progress, and directions forward. Family Business Review. Volume 34, Pages 296-322. 2021
Strategic persistence in family business . Entrepreneurship Theory and Practice. Volume 45, Pages 931-950. 2021
Narrow framing and risk preferences in family and non-family firms. Journal of Management Studies. Volume 58, Pages 201-235. 2021
Family firm behavior from a psychological perspective.  Entrepreneurship Theory and Practice. Volume 44, Pages 3-19. 2020
Foreign venture presence and domestic entrepreneurship: A macro level study. Journal of International Financial Markets, Institutions and Money. Volume 68, Pages 1-15. 2020
How family involvement influences organizational change . Journal of Change Management. Volume 19, Issue 1, Pages 26-36. 2019
Social structures, social relationships, and family firms. Entrepreneurship Theory and Practice. Volume 43, Pages 207-223. 2019
Stewardship theory: Realism, relevance, and family firm governance. Entrepreneurship Theory & Practice. Volume 43, Pages 1051-1066. 2019
Mentoring in family businesses: Toward an understanding of commitment outcomes. Human Resource Management Review. Volume 28, Pages 46-55. 2018
Reflections on family firm goals the assessment of performance. Journal of Family Business Strategy. Volume 9, Pages 107-113. 2018
The pursuit of international opportunities in family firms: Generational differences and the role of knowledge-based resources. Global Strategy Journal. Issue 8, Pages 136-157. 2018
Governance as a source of family firm heterogeneity . Journal of Business Research. Volume 84, Pages 293-300. 2018
Governance mechanisms and family firms. Entrepreneurship Theory and Practice. Volume 42, Issue 2, Pages 171-186. 2018
Nonfamily employees in family firms: A review and future research agenda.. Family Business Review. Volume 31, Pages 54-79. 2018
The impact of incentive compensation on labor productivity in family and non-family firms . Family Business Review. Volume 30, Pages 119-136. 2017
The mindset of editors and reviewers. Family Business Review. Volume 30, Pages 211-218. 2017
Internationalization of publicly traded family firms: A transaction cost theory perspective and longitudinal analysis. International Journal of Management and Enterprise Development. Volume 16, Issue 1/2, Pages 80-108. 2017
Industry and information asymmetry: The case of the employment of non-family managers in small and medium-sized family firms . Journal of Small Business Management. Volume 55, Pages 632-648. 2017
A strategic management perspective of the family firm: Past trends, new insights, and future directions. Journal of Managerial Issues. Volume 29, Issue 1, Pages 6-29. 2017
Beyond socioemotional wealth: Taking another step toward a theory of the family firm. Management Research, The Journal of the Iberoamerican Academy of Management. Volume 14, Pages 279-287. 2016
Development of a socioemotional wealth importance (SEWi) scale for family firm research. Journal of Family Business Strategy. Volume 7, Pages 47-57. 2016
Family firm challenges in intergenerational wealth transfer . Entrepreneurship Theory and Practice. Volume 40, Issue 6, Pages 1197-1208. 2016
Management processes and strategy execution in family firms: From 'what' to 'how' . Small Business Economics. Volume 47, Pages 719-734. 2016
Does size matter? The moderating effects of firm size on the employment of non-family managers in privately held family SMEs. Entrepreneurship Theory and Practice. Volume 40, Pages 1017-1039. 2016
Examining family firm succession from a social exchange perspective: A multi-phase, multi-stakeholder review. Family Business Review. Volume 29, Pages 44-64. 2016
Family governance at work: Organizing for new product development in family SMEs. Family Business Review. Volume 29, Pages 189-213. 2016
A closer look at socioemotional wealth: Its flows, stocks, and prospects for moving forward. Entrepreneurship Theory and Practice. Volume 39, Pages 173-182. 2015
A note on family influence and the adoption of discontinuous technologies in family firms. Journal of Product Innovation Management. Volume 32, Pages 384-388. 2015
Governance challenges in family businesses and business families. Entrepreneurship Theory and Practice. Volume 39, Pages 1265-1280. 2015
The ability and willingness paradox in family firm innovation. Journal of Product Innovation Management. Volume 32, Pages 310-318. 2015
The impact of small- and medium-sized family firms on economic growth. Small Business Economics. Volume 45, Pages 771-785. 2015
Ability and willingness as sufficiency conditions for family-oriented particularistic behavior: Implications for theory and empirical studies. Journal of Small Business Management. Volume 52, Pages 344-364. 2014
Family enterprise and context. Entrepreneurship Theory and Practice. Volume 38, Pages 1247-1260. 2014
Non-family managers, family firms, and the winner's curse: The influence of non-economic goals and bounded rationality. Entrepreneurship Theory and Practice. Volume 38, Pages 1103-1127. 2014
Risk abatement as a strategy for R&D investments in family firms . Strategic Management Journal. Volume 34, Pages 617-627. 2014
Firm religiosity, bounded stakeholder salience, and stakeholder relationships in family firms . Journal of Management Spirituality and Religion. Volume 10, Pages 253-270. 2013
New venture and family business teams: Understanding team formation, composition, behaviors, and performance. Entrepreneurship Theory and Practice. Volume 37, Pages 1-15. 2013
The influence of family goals, governance, and resources on firm outcomes. Entrepreneurship Theory and Practice. Volume 37, Pages 1249-1261. 2013
The propensity to use non-family manager incentive compensation in SME family firms. Journal of Family Business Management. Volume 3, Issue 1, Pages 62-80. 2013
What can drive successful entrepreneurial firms? An analysis of the Inc. 500 companies. Journal of Small Business Strategy. Volume 22 , Issue 2, Pages 27-49. 2013
A comparison of the impact of counseling assistance and entrepreneurship education on new venture performance. Journal of Entrepreneurship and Public Policy. Volume 1, Pages 63-83. 2012
An agency theoretic analysis of value creation through management buy-outs of family firms. . Journal of Family Business Strategy. Volume 3, Pages 197-206. 2012
Family control and family firm valuation by family CEOs: The importance of intentions for transgenerational control. Organization Science. Volume 23, Issue 3, Pages 851-868. 2012
Family firms' professionalization: A resource-based view and institutional theory perspective. Small Business Institute Journal. Volume 8, Issue 2, Pages 12-34. 2012
Family involvement and the use of corporate governance provisions protecting controlling versus non-controlling owners. Journal of Leadership, Accountability and Ethics. Volume 9, Issue 3, Pages 11-27. 2012
Family involvement, family influence, and family-centered non-economic goals in small firms. . Entrepreneurship Theory and Practice. Volume 36, Pages 267-293. 2012
Sources of heterogeneity in family firms: An introduction. Entrepreneurship Theory and Practice. Volume 36, Pages 1103-1113. 2012
Variations in R&D investments of family and non-family firms: Behavioral agency and myopic loss aversion perspectives. Academy of Management Journal. Volume 55, Issue 4, Pages 976-997. 2012
25 years of Family Business Review: Reflections on the past and perspectives for the future. Family Business Review. Volume 25, Pages 5-15. 2012
The adolescence of family firm research: Taking stock and planning for the future . Journal of Management. Volume 38, Pages 1010-1037. 2012
Der Einfluß von Marktorientierung und innerfamiliären Nachfolgeintentionen auf die Wettbewerbsposition von Kleinunternehmen [The influence of market orientation and intro-family succession intentions on the competitive positioning of small firms]. . Betriebswirtschaftliche Forschung und Praxis . Volume 63, Pages 606-627. 2011
Family involvement and debt financing. . Journal of Business Venturing. Volume 26, Pages 472-488. 2011
The determinants of family firms' subcontracting: A transaction cost perspective. . Journal of Family Business Strategy. Volume 2, Pages 26-33. 2011
The relationship between prior and subsequent new venture creation in the United States: A county level analysis.. Journal of Business Venturing. Volume 26, Pages 200-211. 2011
Toward a theory of stakeholder salience in family firms. Business Ethics Quarterly. Volume 21, Pages 235-255. 2011
Transaction costs and outsourcing decisions in small and medium sized family firms . Family Business Review. Volume 24, Pages 47-61. 2011
An overview of research issues on Chinese family businesses. . International Journal of Management Practice. Volume 4, Issue 2, Pages 22-233. 2010
Business networks and economic development in rural communities in the United States. . Entrepreneurship Theory and Practice. Volume 34, Issue 1, Pages 171-195. 2010
Governance and trust in family firms: An introduction.. Entrepreneurship Theory and Practice. Volume 34, Issue 6, Pages 1043-1056. 2010
Horizontal alliances and competitive aggressiveness: An embeddedness approach . Journal of Leadership and Organization Studies. Volume 17, Pages 240-252. 2010
Intellectual foundations of current research in family business: An identification and review of 25 influential articles. Family Business Review. Volume 23, Issue 1, Pages 9-26. 2010
An agency theoretic analysis of the professionalized family firm. Entrepreneurship Theory and Practice. Volume 33, Issue 2, Pages 355-372. 2009
Embeddedness perspectives of economic action within family firms. Entrepreneurship Theory and Practice. Volume 33, Issue 6, Pages 1157-1167. 2009
Family business research in the new millennium: An overview of the who, the where, the what and the why. Family Business Review. Volume 22, Issue 2, Pages 151-166. 2009
Family social capital, venture preparedness, and start-up decisions: A study of Hispanic entrepreneurs in New England. Family Business Review. Volume 22, Issue 3, Pages 279-292. 2009
Priorities, resource stocks, and performance in family and non-family firms. Entrepreneurship Theory and Practice. Volume 33, Issue 3, Pages 739-760. 2009
What CPAs should know about guiding family firms through the succession process. The CPA Journal. Volume 79, Issue 6, Pages 48-51. 2009
Das management von familienunternehmen: Einleitung und folgerungen (Managing the Firm: Introduction and Implications). Zeitschrift fur KMU and Entrepreneurship. Volume 56, Issue 1, Pages 1-17. 2008
Factors Preventing Intra-Family Succession. Family Business Review. Volume 21, Issue 2, Pages 183-199. 2008
Management Journals as Venues for Publication of Family Business Research. Entrepreneurship Theory and Practice. Volume 32, Issue 6, Pages 927-934. 2008
Regional Economy as a Determinant of the Prevalence of Family Firms in the United States: A Preliminary Report. Entrepreneurship Theory and Practice. Volume 32, Issue 3, Pages 559-573. 2008
Toward a Theoretical Basis for Understanding the Dynamics of Strategic Performance in Family Firms. Entrepreneurship Theory and Practice. Volume 32, Issue 6, Pages 935-947. 2008
A Note on Subsidiary Renewal and Subsidiary Venturing in Multinational Enterprises. Entrepreneurship Theory and Practice. Volume 31, Issue 4, Pages 585-600. 2007
Are Family Managers Agents or Stewards? An Explanatory Study in Privately Held Family Firms. Journal of Business Research. Volume 60, Issue 10, Pages 1030-1038. 2007
Effects of Family Ownership and Management on Small Business Equity Financing. Journal of Business Venturing. Volume 22, Issue 6, Pages 875-895. 2007
Family Influences on Family Businesses: An Introduction. Journal of Business Research. Volume 60, Issue 10, Pages 1005-1011. 2007
The Goverance Paradox: Preferences of Small Vulnerable Firms in the Homebuilding Industry. Entrepreneurship Theory and Practice. Volume 31, Issue 2, Pages 279-297. 2007
How Family Firms Solve Intra-Family Agency Problems Using Interlocking Directorates: A Comment. Entrepreneurship Theory and Practice. Volume 30, Issue 6, Pages 777-783. 2006
NAPECOR's Risk Management Venture. Entrepreneurship Theory and Practice. Volume 30, Issue 1, Pages 97-109. 2006
NAPECOR's Risk Management Venture: Note to Instructors. Entrepreneurship Theory and Practice. Volume 30, Issue 1, Pages 111-115. 2006
Personalism, Particularism, and the Competetive Behaviors and Advantages of Family Firms: An Introduction. Entrepreneurship Theory and Practice. Volume 30, Issue 6, Pages 719-729. 2006
Toward a Theory of Community-Based Enterprise. Academy of Management Review. Volume 31, Issue 2, Pages 309-328. 2006
Sources and consequences of distinctive familiness: An introduction. Entrepreneurship Theory and Practice. Volume 29, Pages 237-247. 2005
The influence of guided preparation on the long term performance of new ventures. Journal of Business Venturing. Volume 20, Pages 769-791. 2005
Trends and directions in the development of a strategic management theory of the family firm. Entrepreneurship Theory and Practice. Volume 29, Pages 555-575. 2005
Are family firms born or made? An exploratory investigation. Family Business Review. Volume 17, Pages 37-54. 2004
Comparing the agency costs of family and non-family firms: Conceptual issues and exploratory evidence. Entrepreneurship Theory and Practice. Volume 28, Pages 335-354. 2004
Die Bevorzugung der Quasi-Integration bei Kleinfirmen in der kanadischen Wohnbauindustrie (Preferences for quasi-integration among small firms in the Canadian homebuilding industry). Zeitschrift f�r Klein- und Mittelunternehmen. Volume 52, Issue 2, Pages 115-129. 2004
Entrepreneurial management and governance in family firms: An introduction. Entrepreneurship Theory and Practice. Volume 28, Pages 295-303. 2004
Outsider assistance as a knowledge resource for new venture survival. Journal of Small Business Management. Volume 42, Pages 229-244. 2004
A unified systems perspective of family firm performance: An extension and integration. Journal of Business Venturing. Volume 18, Pages 467-472. 2003
An introduction to theories of family business. Journal of Business Venturing. Volume 18, Pages 441-448. 2003
Creating wealth in family firms through managing resources: Comments and extensions. Entrepreneurship Theory and Practice. Volume 27, Pages 359-365. 2003
Extending the theoretical horizons of family business research. Entrepreneurship Theory and Practice. Volume 27, Pages 331-338. 2003
Predictors of satisfaction with the succession process in family firms. Journal of Business Venturing. Volume 18, Pages 667-687. 2003
Succession and non-succession concerns of family firms and agency relationship with non-family managers. Family Business Review. Volume 16, Pages 89-107. 2003
Succession planning as planned behavior: Some empirical results. Family Business Review. Volume 16, Pages 1-15. 2003
A note in the efficiency and effectiveness of outsider assistance programs in rural versus non-rural states. Entrepreneurship Theory and Practice. Volume 26, Issue 3, Pages 67-80. 2002
Some additional comments on the sources and measurement of the benefits of small business assistance programs. Journal of Small Business Management. Volume 40, Issue 1, Pages 43-50. 2002
The influence of national culture and family involvement on entrepreneurial perceptions and performance at the state level. Entrepreneurship Theory and Practice. Volume 26, Issue 4, Pages 113-130. 2002
Monograph
Working Paper
Presentations
"Internationalization of publicly traded family firms: A transaction cost theory perspective and longitudinal analysis." Family Enterprise Research Conference, Family Enterprise Research Conference, Montreal, Quebec, Canada. 2012
"Performance heterogeneity in family versus non-family firms: A state-level empirical analysis ." Family Enterprise Research Conference, Family Enterprise Research Conference, Montreal, Quebec, Canada. 2012
"Ability and willingness determinants of family firm behavior." Family Enterprise Research Conference, Family Enterprise Research Conference, Michigan. 2011
"The link between corporate governance, family involvement, and firm performance ." Family Enterprise Research Conference, Family Enterprise Research Conference, Michigan. 2011
Oral Presentation
"Toward a theory of the family firm: A property rights perspective ." Senft-Asper International Workshop on Family Business Studies, University of Manitoba, Winnipeg, Manitoba (presented online). 2020
"Family firm research: Toward a theory of the family firm." Mid-South Management Research Consortium, Mid-South Management Research Consortium, Mississippi State, MS. 2016
Paper
"Examining family firm succession from a cultural perspective: A literature review." Academy of Management, Academy of Management, Vancouver. 2020
"Sustainable superior performance in family firms." 79th Meeting of the Academy of Management, Academy of Management, Boston, MA. 2019
"Family firm recruitment: A theoretical model ." Southern Management Association, Southern Management Association, Norfolk, VA. 2019
"Family firms, governance-based isolating mechanisms, and the sustainability of performance advantages." Annual Research Meetings of the Italian Association of Management Engineering, Italian Association of Management Engineering, Italy. 2018
"Defining the multi-family firm: Types, characteristics, competitive advantages, and strategies ." Southern Management Association, Southern Management Association, St. Pete Beach, FL. 2018
"How does diversification strategy differ among different types of family firms?." 77th Meeting of the Academy of Management, Academy of Management, Atlanta, GA. 2017
"The "familization" of the professional family firm: A theoretical recruiting framework." 77th Meeting of the Academy of Management, Academy of Management, Atlanta, GA. 2017
"Servant leadership: Righting the wrongs of injustice in the family firm." Southern Management Association, Southern Management Association, St. Pete Beach, FL. 2017
"Exploring effectual logic in family venture creation." Family Enterprise Research Conference, Family Enterprise Research Conference, Ashville, NC. 2017
"The impact of employee profit sharing on firm productivity in family and non-family firms (BEST UNPUBLISHED PAPER AWARD) ." Family Firm Institute, Family Firm Institute, Miami, FL. 2016
"Implications of nonfamily participation in family firms: Buffers of inferior firm performance." Family Enterprise Research Conference, Family Enterprise Research Conference, Burlington, VT. 2015
"Generational differences and international diversification in family firms." Academy of Management, Academy of Management, Vancouver, BC. 2014
"Socioemotional wealth and internationalization of family firms." Academy of Management, Academy of Management, Philadelphia, PA. 2014
"Into the maze of family business definitions: A quest for common ground (BEST PAPER AWARD)." International Family Enterprise Research Academy , International Family Enterprise Research Academy, Lappeenranta, Finland. 2014
"The impact of the prevalence of small-to-medium sized family-owned firms on economic growth (BEST PAPER IN TRACK)." USASBE Meeting, USASBE, U.S.. 2014
"Does size matter? Family ownership, succession intentions and employment of non-family managers." Academy of Management , Academy of Management , Orlando, FL. 2013
"Family ownership and firm performance." Academy of Management , Academy of Management , Orlando, FL. 2013
"Family ownership dispersion, nonfamily managers and firm productivity in SMEs." Academy of Management , Academy of Management , Orlando, FL. 2013
"Family ownership, succession intentions, and professionalization (BEST POSTER AWARD)." Family Enterprise Research Conference, Family Enterprise Research Conference, Chile. 2013
"First and later generation family owners and international diversification: A longitudinal analysis of U.S. publicly-traded family firms ." Family Enterprise Research Conference, Family Enterprise Research Conference, Chile. 2013
"Family involvement and publicly-traded family firm performance: The mediating role of corporate governance provisions." International Family Enterprise Research Academy, International Family Enterprise Research Academy, . 2013
"Family succession and employment of non-family managers. ." Academy of Management, Academy of Management, Boston, MA. 2012
"The structural effects of foreign ventures on domestic entrepreneurship." Academy of Management, Academy of Management, Boston, MA. 2012
"Family firms' professionalization: A resource-based view and institutional theory perspective. ." International Family Enterprise Research Academy, International Family Enterprise Research Academy, Bordeaux, France. 2012
"Family firm's professionalization by industry." Small Business Institute Meeting, Small Business Institute , U.S.. 2012
"Firm religiosity, bounded stakeholder salience, and stakeholder relationships in family firms (BEST PAPER HONORABLE MENTION IN DIVISION)." USASBE Meeting, USASBE, U.S.. 2012
"Foreign venture presence and domestic entrepreneurship: A macro level study." USASBE Meeting, U.S. Association for Small Business and Entrepreneurship, U.S.. 2012
"The prevalence of family firms by industry: A transaction cost theory perspective and longitudinal analysis." USASBE Meeting, USASBE, U.S.. 2012
"Does Age Matter? Family Ownership, Succession Intentions, and Firm Performance in Small to Medium Sized Family Firms." Southern Management Assocation Meeting, Southern Management Assocation, Ft Lauderdale, FL. 2012
"Development of a scale to measure the importance of socioemotional wealth in family firms (BEST PAPER IN TRACK)." Southern Management Association Meeting, Southern Management Association , Fort Lauderdale, FL. 2012
"Development of a Scale to Measure the Importance of Socioemotional Wealth." Southern Management Association, Southern Management Association , Fort Lauderdale, FL. 2012
"The differences of family firms: An ability and willingness perspective ." 7th Workshop on Family Firm Management Research, European Institute for Advanced Studies in Management, European Institute for Advanced Studies in Management, Europe. 2011
"The propensity to use nonfamily managers' incentive compensation in family firms." Academy of Management, Academy of Management, Texas. 2011
"Ability in family business research: Implications for theory and empirical studies." International Family Enterprise Research Academy, International Family Enterprise Research Academy, Italy. 2011
"Asset market equilibrium with significant family ownership." Midwest Finance Association, Midwest Finance Association, . 2011
"Corporate governance provisions enhancing controlling owners' voting rights in family firms: A panel data analysis (BEST PAPER IN TRACK)." Southern Management Association Meeting, Southern Management Association , U.S.. 2011
"Family involvement and the use of corporate governance provisions protecting controlling versus noncontrolling owners." Southern Management Association Meeting, Southern Management Association, U.S.. 2011
"An empirical analysis of the antecedents of nonfamily managers' incentive compensation in family firms." U.S. Association for Small Business and Entrepreneurship, U.S. Association for Small Business and Entrepreneurship, . 2011
"The compensation of nonfamily managers and the preference for family managers in family firms: An economic analysis." Academy of Management, Academy of Management, . 2010
"Determinants of nonfamily managers' compensation in family firms: An empirical analysis." Family Enterprise Research Conference, , . 2010
"Control enhancing corporate governance mechanisms: Family versus nonfamily publicly traded firms." Southern Management Association Meeting, Southern Management Association, U.S.. 2010
"Does innovation matter to achieve entrepreneurial success? An exploratory study of the Inc. 500 companies. ." U.S. Association for Small Business and Entrepreneurship, U.S. Association for Small Business and Entrepreneurship, . 2010
"A comprehensive assessment of family business research." Family Enterprise Research Conference, , . 2009
"Family firm valuation by family CEOs: The role of socioemotional value ." Family Enterprise Research Conference, , . 2009
"The link between transaction cost factors and family firms' efficient boundaries." Family Enterprise Research Conference, , . 2009
"Agency issues in transitions from family to non-family ownership via management buy-outs and buy-ins ." Southern Management Association, Southern Management Association, . 2009
"A comment on principal-principal agency theory, family firms, and international diversification ." Theories of Family Enterprise Conference, , . 2009
"The determinants of family firms' subcontracting: A transaction cost perspective." U.S. Association for Small Business and Entrepreneurship, , . 2009
"The Influence of Market Orientation and Intra-Family Succession Intentions on the Marketing Strategies of Small Firms." 2009 Southern Management Association Conference, Southern Management Association, Ashville. 2009
"A transaction cost perspective on family firms' outsourcing decisions." Academy of Management, , . 2008
"Entrepreneurship growth in American counties 1995-2005: Some preliminary results. 68th Meeting of the ." Academy of Management, , . 2008
"Venture preparation and business creation: Does family help? A report of Hispanics in the U.S.." Academy of Management, , . 2008
"The role of family support in the process of venture preparation and business creation. ." Family Enterprise Research Conference, , . 2008
" A note on socioemotional wealth as a determinant of family firm valuations by family owners ." International Family Enterprise Research Academy Conference, , . 2008
"Who is publishing family business research? ." International Family Enterprise Research Academy Conference, , . 2008
"An empirical assessment of the essence and components approaches for defining family business and their relationship with value creation goals." Theories of Family Enterprise Conference, , . 2008
"Horizontal Alliances and Competitive Aggressiveness: A Strength-of-Ties Perspective." Academy of Management, , . 2007
"Entrepreneurship education and assistance for facilitating new business growth and development." Southern Management Association, Southern Management Association, . 2007
"The determinants of entrepreneurship in U.S. counties." Southern Management Association, Southern Management Association, . 2007
"Effects of family ownership and management on small business equity financing." Administrative Sciences Association of Canada, , . 2006
"Are family managers agents or stewards? An exploratory study in privately held family firms." Family Enterprise Research Conference, , . 2006
"Organizational structure and firm-level entrepreneurial behavior: A simulation model." Strategic Management Society, , . 2006
Poster
"The ties that bridge: Social capital and family firm innovation." Family Enterprise Research Conference, Family Enterprise Research Conference, Burlington, VT. 2019
"Competitive advantages of multi-family firm based on distinctive aspects. Family Enterprise Research Conference." Family Enterprise Research Conference, Family Enterprise Research Conference, Ashville, NC. 2017