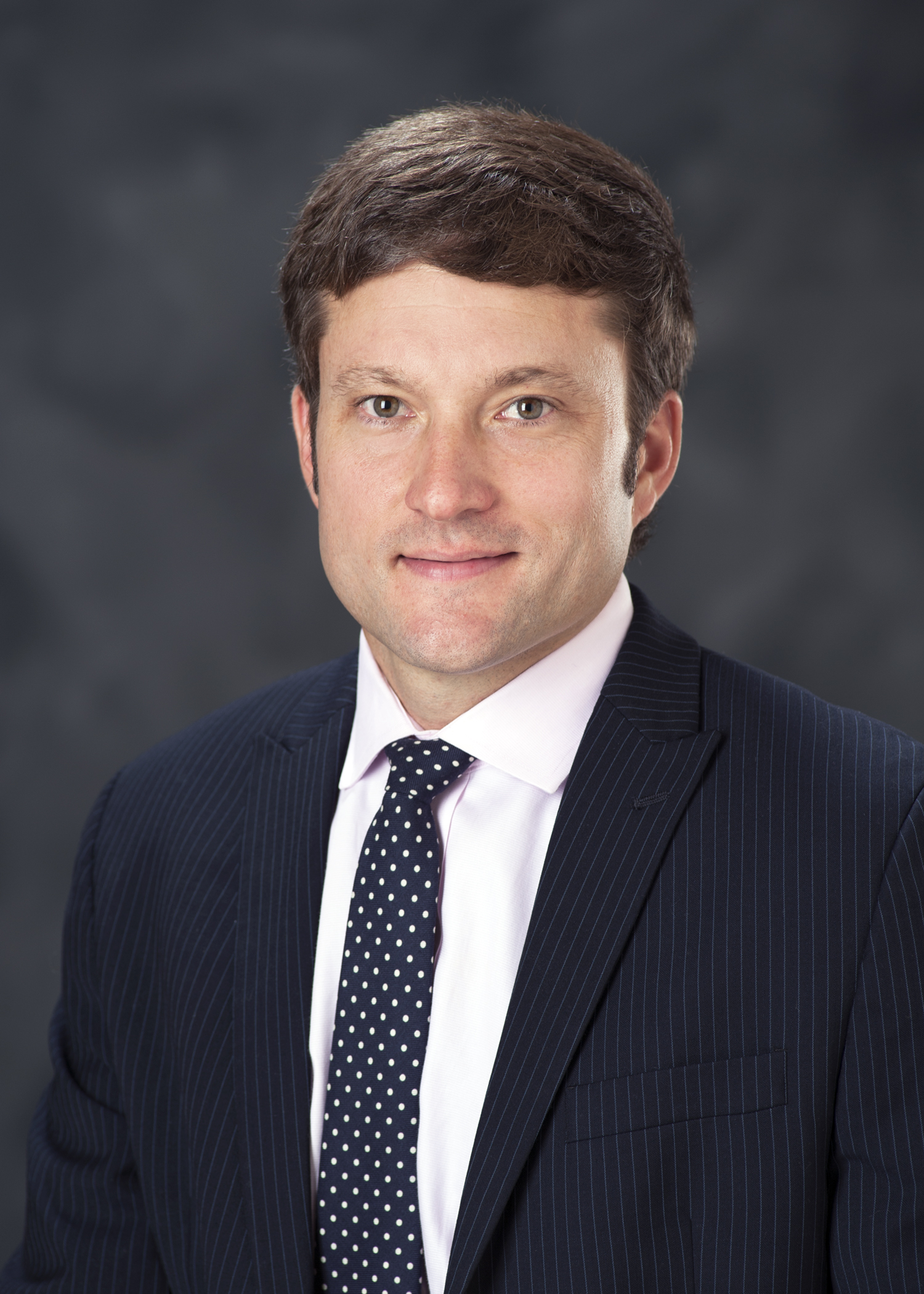 Title:
John "Nutie" and Edie Dowdle Professor of Finance; Graduate Programs in Finance Coordinator; Institute for Market Studies Co-Director
Contacts:
brandon.cline@msstate.edu
Office: (662) 325-7477
312L
Overview
Summary:
Brandon N. Cline, Ph.D., is the John "Nutie" and Edie Dowdle Professor of Finance. His research focuses on insider trading, executive compensation, equity offerings, and corporate governance. His work has been published in numerous finance journals, including Journal of Financial Economics, Journal of Financial and Quantitative Analysis, Journal of Corporate Finance, Financial Management, Journal of Banking and Finance, Journal of Empirical Finance, The Journal of Financial Research, and European Financial Management. Dr. Cline has received invitations to present his work at prestigious conferences such as the American Finance Association. He has also received various research awards including the 2014 Wharton School-WRDS Outstanding Paper in Empirical Research, the 2012 Journal of Financial Research Outstanding Article Award, the 2010 Eastern Finance Association Outstanding Paper Award, the 2009 Eastern Finance Association Outstanding Paper Award, the 2008 Southern Finance Association's Outstanding Paper Award in Corporate Finance, and the 2017 Mississippi State College of Business Faculty Research Award. His research has also been the subject of feature stories in Fortune, The Wall Street Journal, Harvard Business Review, Bloomberg Radio, NPR's The Hidden Brain, FoxBusiness, CNNMoney, The Washington Post, CNBC.com, Reuters, RealClearMarkets, NPR's All Things Considered, and the Harvard Law School Forum on Corporate Governance and Financial Regulation. Prior to joining Mississippi State, Dr. Cline taught at Clemson University, West Virginia University, and The University of Alabama. Dr. Cline has served on the faculty of the Graduate School of Banking at LSU since 2016 and the Southeastern School of Banking since 2020. He is also a Past-President of the Southern Finance Association.
Education:
Ph D, Finance, The University of Alabama, 2005
MA, Banking and Finance, The University of Alabama, 2002
BS, Finance, The University of Alabama, 2001
Publications
Book
Promoting Prosperity in Mississippi . Mississippi State University Institute for Market Studies. 2018
Book, Chapter
Incentive-Based Compensation and Economic Growth.. Promoting Prosperity in Mississippi. Ed. Brandon N. Cline, Russell S. Sobel, and Claudia R. Williamson. Mississippi State University Institute for Market Studies. 97-106, Chapter 7. 2018
Make Business Taxes More Competitive.. Promoting Prosperity in Mississippi. Ed. Brandon N. Cline, Russell S. Sobel, and Claudia R. Williamson. Mississippi State University Institute for Market Studies. 69-77, Chapter 5. 2018
Why are Taxes so Taxing?. Promoting Prosperity in Mississippi. Ed. Brandon N. Cline, Russell S. Sobel, and Claudia R. Williamson. Mississippi State University Institute for Market Studies. 55-65, Chapter 4. 2018
Journal Article
Insider Filing Violations and Purposeful Information Delay. Journal of Financial and Quantitative Analysis. Volume 58, Issue 5, Pages 2262-2297. 2023
The Influence of Incoming CEOs. European Financial Management. Volume 29, Issue 4, Pages 1263-1303. 2023
The Information in Global Interest Rate Futures Contracts. Journal of Futures Markets. Volume 42, Issue 6, Pages 1135-1166. 2022
Trust, Regulation, and Market Efficiency. Public Choice. Volume 190, Pages 427-456. 2022
Culture and the Regulation of Insider Trading. Journal of Corporate Finance. Volume 67, Page 101917. 2021
Active Share: A Blessing and a Curse. Journal of Financial Research. Volume 44, Pages 431-463. 2021
Shareholder Investment Horizons and Bank Debt Financing. Journal of Banking and Finance. Volume 110. 2020
Trust, Regulation and Contracting Institutions. European Financial Management. Volume 110, Pages 859-895. 2020
Risk Dynamics Around Restatement Announcements. Review of Quantitative Finance, and Accounting. Volume 54, Pages 1279-1313. 2020
Illegal Insider Trading Commission and SEC Detection. Journal of Corporate Finance. Volume 58, Pages 247-269. 2019
The Liquidity Impact of Insider Trading on Small and Medium Size Enterprises. Journal of Small Business Strategy. Volume 29, Pages 72-83. 2019
The Consequences of Managerial Indiscretions: Sex, Lies, and Firm Value. Journal of Financial Economics. Volume 127, Pages 389-415. 2018
The Market Price of Managerial Indiscretions. Journal of Applied Corporate Finance. Volume 30, Pages 92-103. 2018
The Persistence of Opportunistic Insider Trading. Financial Management. Volume 46, Pages 919-964. 2017
Environmental Management's Impact on Mark Value: Rewards and Punishments. Corporate Reputation Review. Volume 20, Pages 105-122. 2017
Individualism, Democracy, and Contract Enforcement. Journal of Corporate Finance. Volume 46, Pages 284-306. 2017
Trust and the Regulation of Corporate Self-Dealing. Journal of Corporate Finance. Volume 41, Pages 572-590. 2016
Silverback CEOs: Age, Experience, and Firm Value. Journal of Empirical Finance. Volume 35, Pages 169-188. 2016
A Comparison of the Information in the LIBOR and CMT Term Structures of Interest Rates. Journal of Banking and Finance. Volume 54, Pages 239-253. 2015
Outside Director Stock Options and Dividend Policy. Journal of Financial Services Research. Volume 47, Issue 3, Pages 381-410. 2015
Spread Options and Risk Management: Lognormal Versus Normal Distribution Approach. Financial Services Review. Volume 24, Issue 1, Pages 15-35. 2015
Do Investors Value SEO Lockup Agreements?. Journal of Business Research. Volume 68, Issue 2, Pages 314-321. 2015
Class Action Lawsuits and Executive Option Exercise Behavior. Journal of Corporate Finance. Volume 27, Pages 157-172. 2014
Exploitation of the Internal Capital Market and the Avoidance of Outside Monitoring. Journal of Corporate Finance. Volume 25, Pages 234-250. 2014
Insider Trading in REITs: Evidence from Informed Stock Option Exercise Around Seasoned Equity Offerings. Journal of Real Estate Research. Volume 36, Issue 4, Pages 511-540. 2014
Optimal CEO Incentive Contracts: A Prospect Theory Explanation. Journal of Business Strategies. Volume 31, Issue 2, Pages 336-356. 2014
Underperformance of Founder‑Led Firms: An Examination of Compensation Contracting Theories during the Executive Stock Options Backdating Scandal. Journal of Corporate Finance. Volume 23, Pages 294-310. 2013
Stock Buyback Programs and Stock Option Plans: A Theoretical Framework. Advances in Quantitative Analysis of Finance and Accounting. Volume 11, Pages 1-28. 2013
Incentive-Based Compensation for CEOs in Small and Medium Sized Enterprises: Does Pay for Performance Matter?. Journal of Business and Entrepreneurship. Volume 25, Issue 1, Pages 1-19. 2013
Private Information and the Exercise of Executive Stock Options. Financial Management. Volume 41, Issue 3, Pages 733-764. 2012
What Determines SEO Offer Day Returns?. The Journal of Financial Research. Volume 35, Issue 4, Pages 497-519. 2012
Do Insiders Practice what They Preach? Informed Option Exercises Around Mergers and Acquisitions. The Journal of Financial Research. Volume 35, Issue 3, Pages 317-342. 2012
Valuation Effects for Asset Sales. Journal of Financial Services Research. Volume 42, Issue 3, Pages 103-120. 2012
Information in the U.S. Treasury Term Structure of Interest Rates. The Financial Review. Volume 47, Issue 2, Pages 247-272. 2012
Investor Reaction to Firm Environmental Management Reputation. Corporate Reputation Review. Volume 15, Issue 4, Pages 304-318. 2012
Executive Stock Option Exercise and Seasoned Equity Offerings. Financial Management. Volume 39, Issue 4, Pages 1643-1670. 2010
Investor Reactions to Diversity Reputation Signals. Corporate Reputation Review. Volume 13, Issue 3, Pages 184-197. 2010
CEO Power and Incentive Pay Under Competition. Journal of Academy of Business and Economics. Volume 9, Issue 3, Pages 143-154. 2009
Open for Business? An Examination of Incentive-Based Executive Compensation in West Virginia. Public Affairs Reporter. Volume 25, Issue 2, Pages 1-16. 2008
Structuring Executive Compensation in Entrepreneurial Firms: An Optimal Incentives Perspective. Frontiers of Entrepreneurship Research. Volume 27, Issue 12, Page Article 5. 2007
Embedded Options in Enhanced Certificates of Deposit. Financial Services Review. Volume 13, Issue 1, Pages 19-32. 2004
Presentations
Oral Presentation
"Promoting Prosperity across the States." Ball State University , Bastiat Society, Indianapolis, IN. 2018
"The Unleashing Capitalism Project." Association of Private Enterprise Education, , Las Vegas, NV. 2018
"Promoting Prosperity in Mississippi." Connecting Academic Research to Public Policy at the State Level, , Charleston, SC. 2018
Paper
"SEC Enforcement of Insider Filing Violations." Financial Management Association Annual Meeting, , Chicago, IL. 2023
"Off-the-job Managerial Indiscretion and Insider Trading." Asian Finance Association Meeting, , Ho Chi Minh City, Vietnam. 2023
"Insider Trading amidst Political Uncertainty." Midwest Finance Association Annual Meeting, , Chicago, IL. 2023
"Off-the-job Managerial Indiscretion and Insider Trading." Paris Financial Management Conference, , Paris, FR. 2022
"Insider Trading amidst Political Uncertainty." Southern Finance Association Annual Meeting, , Key West, FL. 2022
"Off-the-job Managerial Indiscretion and Insider Trading." Southern Finance Association Annual Meeting, , Key West, FL. 2022
"Insider Filing Delay and Corporate Misconduct." Financial Management Association Annual Meeting, , Atlanta, GA. 2022
"Insider Trading amidst Political Uncertainty." Financial Management Association Annual Meeting, Financial Management Association, Atlanta, GA. 2022
"Off-the-job Managerial Indiscretion and Insider Trading." Financial Management Association Annual Meeting, , Atlanta, GA. 2022
"Insider Trading amidst Political Uncertainty." Association of Private Enterprise Education, , Las Vegas, NV. 2022
"Off-the-job Managerial Indiscretion and Insider Trading." Association of Private Enterprise Education, , Las Vegas, NV. 2022
"Insider Trading amidst Political Uncertainty." Southwestern Finance Association Annual Meeting, , New Orleans, LA. 2022
"Off-the-job Managerial Indiscretion and Insider Trading." Southwestern Finance Association Annual Meeting, , New Orleans, LA. 2022
"Trust, Regulation, and Market Efficiency." Southern Finance Association Annual Meeting, , Captiva, FL. 2021
"Trust, Regulation, and Market Efficiency." Financial Management Association Annual Meeting, , Denver, CO. 2021
"Insider Filing Violations and Purposeful Information Delay." University of Missouri, , Columbia, MO. 2021
"Culture and the Regulation of Insider Trading across Countries." Eastern Finance Association Annual Meeting, , Virtual. 2021
"Insider Filing Violations and Purposeful Information Delay." Florida State University, , Virtual. 2021
"Do Auditors and Analysts View Management's Off-the-Clock Misbehavior as a Signal of Tone at the Top?." Southern Finance Association Annual Meeting, , Virtual. 2020
"Corporate Lobbying and Insider Trading." Financial Management Association Annual Meeting, , Virtual. 2020
"Culture and the Regulation of Insider Trading Across Countries." Financial Management Association Annual Meeting, , Virtual. 2020
"Corporate Lobbying and Insider Trading." Eastern Finance Association Annual Meeting, , Boston, MA. 2020
"Insider Filing Violations and Purposeful Information Delay." Eastern Finance Association Annual Meeting, , Boston, MA. 2020
"The Liquidity Impact of Insider Trading on Small and Medium Size Enterprises." Small Business Institute Annual Conference, , New Orleans, LA. 2020
"Do Auditors and Analysts View Management's Off-the-Clock Misbehavior as a Signal of Tone at the Top?." American Accounting Association Auditing Midyear Meeting, , Houston, TX. 2020
"Delinquent Filing Enforcement by the SEC." Southern Finance Association Annual Meeting, , Orlando, FL . 2019
"Insider Trading and Corporate Lobbying." Southern Finance Association Annual Meeting, , Orlando, FL . 2019
"Do Auditors and Analysts View Management's Off-the-Clock Misbehavior as a Signal of Tone at the Top?." Elon University, , Elon, NC. 2019
"CEO Power, Top Management Turnover and Firm Performance." Financial Management Association Annual Meeting, , New Orleans, LA. 2019
"Do Auditors and Analysts View Management's Off-the-Clock Misbehavior as a Signal of Tone at the Top?." Iowa State University, , Ames, IA. 2019
"Do Auditors and Analysts View Management's Off-the-Clock Misbehavior as a Signal of Tone at the Top?." BYU Accounting Research Symposium, , Provo, UT. 2019
"Do Auditors and Analysts View Management's Off-the-Clock Misbehavior as a Signal of Tone at the Top?." University of Minnesota Duluth, , Duluth, MN. 2019
"Culture and the Regulation of Insider Trading." MMM Doctoral Consortium, , Memphis, TN. 2019
"Do Auditors and Analysts View Management's Off-the-Clock Misbehavior as a Signal of Tone at the Top?." University of Missouri, , Columbia, MO. 2019
"Insider Filing Violations and Purposeful Information Delay." FMA European Conference, , Glasgow, Scotland. 2019
"Insider Filing Violations and Purposeful Information Delay." Eastern Finance Association Annual Meeting, , Miami, FL. 2019
"Cultural Distance and U.S. Multinational Enterprise Activity." Association of Private Enterprise Education Annual Meetings, Association of Private Enterprise Education, Nassau, Bahamas. 2019
"Trust, Regulation and Contracting Institutions." Public Choice Society Annual Meetings, Public Choice Society, Louisville, KY. 2019
"Cultural Distance and U.S. Multinational Enterprise Activity." Southern Methodist University, , Dallas, TX. 2018
"Culture and the Regulation of Insider Trading." Southern Finance Association Annual Meeting, , Asheville, NC . 2018
"Impact of Illegal Insider Trading." Southern Finance Association Annual Meeting, , Asheville, NC . 2018
"Insider Filing Violations and Purposeful Information Delay." Southern Finance Association Annual Meeting, , Asheville, NC . 2018
"Trust, Regulation and Contracting Institutions." Southern Economic Association Conference, Southern Economic Association , Washington, D.C.. 2018
"Trust, Regulation and Contracting Institutions." West Virginia University, , Morgantown, WV. 2018
"Insider Filing Violations and Purposeful Information Delay." Financial Management Association Annual Meeting, , San Diego, CA. 2018
"Illegal Insider Trading: Commission and Detection." Association of Private Enterprise Education, , Las Vegas, NV. 2018
"Insider Trading and Filing Violations." Association of Private Enterprise Education, , Las Vegas, NV. 2018
"Illegal Insider Trading: Commission and Detection." Eastern Finance Association Annual Meeting, , Philadelphia, PA. 2018
"Insider Trading and Filing Violations." Eastern Finance Association Annual Meeting, , Philadelphia, PA. 2018
"Shareholder Investment Horizons and the Choice between Bank Debt and Public Debt." Clemson University, , Clemson, SC. 2018
"Shareholder Investment Horizons and the Choice between Bank Debt and Public Debt." Florida Atlantic University, , Boca Raton, FL. 2018
"Illegal Insider Trading: Commission and Detection." Southern Finance Association Annual Meeting, , Key West, FL. 2017
"Shareholder Investment Horizons and the Choice between Bank Debt and Public Debt." Southern Finance Association Annual Meeting, , Key West, FL. 2017
"Cultural Distance and U.S. Multinational Enterprise Activity." Southern Economic Association Conference, , Tampa, FL. 2017
"Trust, Regulation and Contracting Institutions." Southern Finance Association Conference, Southern Finance Association , Key West, FL. 2017
"Shareholder Investment Horizons and the Choice between Bank Debt and Public Debt." Financial Management Association Annual Meeting, , Boston, MA. 2017
"The Broken Window Enforcement Policy." The University of Toledo, , Toledo, OH. 2017
"The Broken Window Enforcement Policy." Troy University, , Troy, AL. 2017
"Cultural Distance and U.S. Multinational Enterprise Activity." Florida Gulf Coast University, , Fort Myers, FL. 2017
"Trust, Regulation and Contracting Institutions." Association of Private Enterprise Education, , Maui, HI. 2017
"Individualism, Democracy and Contract Enforcement." Public Choice Society Meetings, , New Orleans, LA. 2017
"Trust, Regulation and Contracting Institutions." International Conference on Financial Development and Economic Stability, , Durham, UK. 2016
"Individualism, Democracy and Contract Enforcement." World Finance Conference, , New York, NY. 2016
"Trust and the Regulation of Corporate Self-Dealing." Eastern Finance Association Annual Meeting, , Baltimore, MD. 2016
"The Agency Costs of Managerial Indiscretions: Sex, Lies, and Firm Value"." University of Alabama, , Tuscaloosa. 2016
"Trust and the Regulation of Corporate Self-Dealing." University of Alabama, , Tuscaloosa, AL. 2016
"Trust and the Regulation of Corporate Self-Dealing." George Mason University, , Fairfax, VA. 2016
"National Culture and the Regulation of Corporate Self-Dealing." Southern Finance Association Annual Meeting, , Captiva, FL. 2015
"National Culture and the Regulation of Corporate Self-Dealing." Financial Management Association Annual Meeting, , Orlando, FL. 2015
"The Agency Costs of Managerial Indiscretions: Sex, Lies, and Firm Value." Special Conference on The Future of Large Financial Institutions: Culture, Performance and Financial Stability, , Boston, MA. 2015
"The Agency Costs of Managerial Indiscretions: Sex, Lies, and Firm Value"." Auburn University, , Auburn University. 2015
"National Culture and the Regulation of Corporate Self-Dealing." Conference on Culture, Institutions, and Development, , Stockholm, Sweden. 2015
"National Culture and the Regulation of Corporate Self-Dealing." Conference on Culture and Finance, Wake Forest University, Wake Forest University. 2015
"Culture, Law and Self-Dealing Across Countries." Southern Economic Association Conference, Southern Economic Association, Atlanta, GA. 2014
"Opportunistic Behavior and Executive Stock Option Exercise." Southern Finance Association Annual Meeting, , Key West, FL. 2014
"Opportunistic Behavior and Executive Stock Option Exercise." Financial Management Association Annual Meeting, , Nashville, TN. 2014
"Economic Calculation and Constraints on Firm Size." International Society for New Institutional Economics, International Society for New Institutional Economics, Duke University. 2014
"Information Quality and Equity Risk." FMA Applied Finance Conference, , New York, NY. 2014
"Economic Calculation and Constraints on Firm Size." APEE Annual Meeting, , Las Vegas, NV. 2014
"The Persistence of Opportunistic Insider Trading." Eastern Finance Association Annual Meeting, , Pittsburgh, PA. 2014
"Incentive-Based Compensation for CEOs in Small and Medium Sized Enterprises: Does Pay for Performance Matter?." Small Business Institute Meeting, , Las Vegas, NV. 2014
"The Agency Costs of Managerial Indiscretions: Sex, Lies, and Firm Value." American Finance Association, , Philadelphia, PA. 2014
"CEO Selling During Lockup Agreements: The Bankers Blessing." Southern Finance Association Annual Meeting, , Fajardo, Puerto Rico. 2013
"Should the Outsiders Be Left Out? Director Stock Options, Expectations and Earnings Management." Southern Finance Association Annual Meeting, , Fajardo, Puerto Rico. 2013
"The Persistency of Opportunistic Insider Trading." Southern Finance Association Annual Meeting, , Puerto Rico. 2013
"The Agency Costs of Managerial Indiscretions: Sex, Lies, and Firm Value"." West Virginia University, , West Virginia University. 2013
"A Comparison of the Information in the LIBOR and CMT Term Structure of Interest Rates." Financial Management Association Annual Meeting, , Chicago, IL. 2013
"CEO Selling During Lockup Agreements: The Bankers Blessing." Financial Management Association Annual Meeting, , Chicago, IL. 2013
"The Persistency of Opportunistic Insider Trading." Financial Management Association Annual Meeting, , Chicago, IL. 2013
"The Agency Costs of Managerial Indiscretions: Sex, Lies, and Firm Value." APEE Annual Meeting, , Maui, HI. 2013
"Silverback CEOs: Age, Experience, and Firm Value." Eastern Finance Association Annual Meeting, , St. Petersburg, FL. 2013
"The Agency Costs of Managerial Indiscretions: Sex, Lies, and Firm Value"." Louisianna State University, , Louisianna State University. 2013
"Silverback CEOs: Age, Experience, and Firm Value." Midwest Finance Association Annual Meeting, , Chicago, IL. 2013
"Should the Outsiders Be Left Out? Director Stock Options, Expectations and Earnings Management." Northern Illinois University, , Northern Illinois University. 2012
"Silverback CEOs: Age, Experience, and Firm Value." Financial Management Association Annual Meeting, , Atlanta, GA. 2012
"Should the Outsiders Be Left Out? Director Stock Options, Expectations and Earnings Management." University of Mississippi, , University of Mississippi. 2012
"Corporate Governance and the Diversification Discount: The Implications of the Sarbanes-Oxley Act." Eastern Finance Association Annual Meeting, , Boston, MA. 2012
"Information Quality and Equity Risk." Eastern Finance Association Annual Meeting, , Boston, MA. 2012
"Should the Outsiders Be Left Out? Director Stock Options, Expectations and Earnings Management." Eastern Finance Association Annual Meeting, , Boston, MA. 2012
"The Bankers Blessing." Eastern Finance Association Annual Meeting, , Boston, MA. 2012
"Corporate Governance and the Diversification Discount: The Implications of the Sarbanes-Oxley Act." Midwest Finance Association Annual Meeting, , New Orleans, LA. 2012
"Information Quality and Equity Risk." Midwest Finance Association Annual Meeting, , New Orleans, LA. 2012
"The Bankers Blessing." Midwest Finance Association Annual Meeting, , New Orleans, LA. 2012
"Information Quality and Equity Risk." Southern Finance Association Annual Meeting, , Key West, FL. 2011
"Valuation Effects for Asset Sales." Southern Finance Association Annual Meeting, , Key West, FL. 2011
"Information Quality and Equity Risk." Financial Management Association Annual Meeting, , Denver, CO. 2011
"Should the Outsiders Be Left Out? Director Stock Options, Expectations and Earnings Management." Financial Management Association Annual Meeting, , Denver, CO. 2011
"Should the Outsiders Be Left Out? Director Stock Options, Expectations and Earnings Management." Northern Illinois University, , Northern Illinois University. 2011
"The Agency Costs of Managerial Indiscretions: Sex, Lies, and Firm Value." University of Mississippi, , University of Mississippi. 2011
"Investor Reaction to Firm Environmental Management Reputation." Academy of Management Meeting, , San Antonio, TX. 2011
"Should the Outsiders Be Left Out? Director Stock Options, Expectations and Earnings Management." Eastern Finance Association Annual Meeting, , Boston, MA. 2011
"Insider Trading in REITs: Evidence from Informed Stock Option Exercise Around Seasoned Equity Offerings." The American Real Estate Society Annual Meeting, , Seattle, WA. 2011
"The Agency Costs of Managerial Indiscretions: Sex, Lies, and Firm Value." Midwest Finance Association Annual Meeting, , Chicago, IL. 2011
"The Agency Costs of Managerial Indiscretions: Sex, Lies, and Firm Value." Clemson University, , Clemson University. 2010
"The Agency Costs of Managerial Indiscretions: Sex, Lies, and Firm Value." Mississippi State University, , Mississippi State University. 2010
"Insider Trading in REITs: Evidence from Informed Stock Option Exercise Around Seasoned Equity Offerings." Southern Finance Association Annual Meeting, , Asheville, NC. 2010
"Class Action Lawsuits and Insider Option Exercise Behavior." Financial Management Association Annual Meeting, , New York, NY. 2010
"The Agency Costs of Managerial Indiscretions: Sex, Lies, and Firm Value." Financial Management Association Annual Meeting, , New York, NY. 2010
"Class Action Lawsuits and Insider Option Exercise Behavior." Eastern Finance Association Annual Meeting, , Miami, FL. 2010
"The Agency Costs of Managerial Indiscretions: Sex, Lies, and Firm Value." Eastern Finance Association Annual Meeting, , Miami, FL. 2010
"Do Investors Value SEO Lockup Agreements?." Midwest Finance Association Annual Meeting, , Las Vegas, NV. 2010
"Class Action Lawsuits and Insider Option Exercise Behavior." Southern Finance Association Annual Meeting, , Captiva, FL. 2009
"Do Investors Value SEO Lockup Agreements?." Southern Finance Association Annual Meeting, , Captiva, FL. 2009
"CEO Power and Incentive Pay Under Competition." International Academy of Business and Economics Meeting, , Las Vegas, NV. 2009
"Do Insiders Practice what they Preach? Informed Option Exercises Around Acquisitions." ISCTE Business School Annual Finance Conference on Mergers and Acquisitions, , Lisbon, Portugal. 2009
"Do Insiders Practice what they Preach? Informed Option Exercises Around Acquisitions." Eastern Finance Association Annual Meeting, , Washington, DC. 2009
"Do Insiders Practice what they Preach? Informed Option Exercises Around Acquisitions." Southern Mississippi University, , Southern Mississippi University. 2009
"Do Insiders Practice what they Preach? Informed Option Exercises Around Acquisitions." University of Connecticut, , University of Connecticut. 2009
"Do Investors Value SEO Lockup Agreements?." College of Charleston, , College of Charleston. 2009
"Do Insiders Practice what they Preach? Informed Option Exercises Around Acquisitions." Georgia State University, , Georgia State University. 2009
"Do Insiders Practice what they Preach? Informed Option Exercises Around Acquisitions." Southern Finance Association Annual Meeting, , Key West, FL. 2008
"Do Insiders Practice what they Preach? Informed Option Exercises Around Acquisitions." Financial Management Association Annual Meeting, , Dallas, TX. 2008
"Do Insiders Practice what they Preach? Informed Option Exercises Around Acquisitions." Mississippi State University, , Mississippi State University. 2008
"Do Insiders Practice what they Preach? Informed Option Exercises Around Acquisitions." University of Kentucky, , University of Kentucky. 2008
"Do Insiders Practice what they Preach? Informed Option Exercises Around Acquisitions." West Virginia University, , West Virginia University. 2008
"The Paradox of CEO Contingent Compensation: A Prospect Theory Explanation." Academy of Management Meeting, , Anaheim, CA. 2008
"Executive Stock Option Exercise and Seasoned Equity Offerings." Eastern Finance Association Annual Meeting, , St. Petersburg, FL. 2008
"The Effects of Winning Federal Contracts on Firm Performance." Eastern Finance Association Annual Meeting, , St. Petersburg, FL. 2008
"The Effects of Winning Federal Contracts on Firm Performance." Eastern Finance Association Annual Meeting, , St. Petersburg, FL. 2008
"Executive Stock Option Exercise and Seasoned Equity Offerings." Midwest Finance Association Annual Meeting, , San Antonio, TX. 2008
"Executive Stock Option Exercise and Seasoned Equity Offerings." Financial Management Association Annual Meeting, , Orlando, FL. 2007
"Optimal Incentive Contracts: The Moderating Role of Firm Size and Industry Technological Intensiveness." Babson Entrepreneurship Research Conference, , Madrid, Spain. 2007
"Executive Stock Option Exercise, Insider Trading, and Abnormal Stock Returns: Firm Characteristics." Eastern Finance Association Annual Meeting, , New Orleans, LA. 2007
"Private Information and the Exercise of Executive Stock Options." Clemson University, , Clemson University. 2007
"Executive Stock Option Exercise and Seasoned Equity Offerings." West Virginia University, , West Virginia University. 2007
"Information in the U.S. Treasury Term Structure of Interest Rates." Louisiana State University, , Louisiana State University. 2006
"Executive Stock Option Exercise, Insider Trading, and Abnormal Stock Returns." Southern Finance Association Annual Meeting, , Key West, FL. 2006
"Information in the Term Structure of LIBOR Interest Rates." Southern Finance Association Annual Meeting, , Destin, FL. 2006
"Optimal Incentive Contracts: A Prospect Theory Explanation." Southern Management Association Annual Meeting, , Clearwater, FL. 2006
"Executive Stock Option Exercise, Insider Trading, and Abnormal Stock Returns: Firm Characteristics." Financial Management Association Annual Meeting, , Salt Lake City, UT. 2006
"Private Information and the Exercise of Executive Stock Options." University of North Carolina – Charlotte, , University of North Carolina – Charlotte. 2006
"Executive Stock Option Exercise, Insider Trading, and Abnormal Stock Returns: Firm Characteristics." Midwest Finance Association Annual Meeting, , Chicago, IL. 2006
"Private Information and the Exercise of Executive Stock Options." California State – East Bay, , California State – East Bay. 2005
"Private Information and the Exercise of Executive Stock Options." Miami University, , Miami University. 2005
"Private Information and the Exercise of Executive Stock Options." Seton Hall University, , Seton Hall University. 2005
"Executive Stock Option Exercise, Insider Trading, and Abnormal Stock Returns." Southern Finance Association Annual Meeting, , Key West, FL. 2005
"Executive Stock Option Exercise, Insider Trading, and Abnormal Stock Returns." Financial Management Association Annual Meeting, , Chicago, IL. 2005
"Executive Stock Option Exercise, Insider Trading, and Abnormal Stock Returns." Financial Management Association Doctoral Student Seminar, , Chicago, IL. 2005
"Private Information and the Exercise of Executive Stock Options." Louisiana State University, , Louisiana State University. 2005
"Private Information and the Exercise of Executive Stock Options." University of Alabama – Birmingham, , University of Alabama – Birmingham. 2005
"Private Information and the Exercise of Executive Stock Options." West Virginia University, , West Virginia University. 2005
"Private Information and the Exercise of Executive Stock Options." University of Alabama, , University of Alabama. 2005
"Information in the Term Structure of LIBOR Interest Rates." Midwest Finance Association Annual Meeting, , Milwaukee, WI. 2005
"Enterprise Risk Management and Basis Option Pricing Models." Southern Finance Association Annual Meeting, , Naples, FL. 2004
"Information in the Term Structure of LIBOR Interest Rates." Financial Management Association Annual Meeting, , New Orleans, LA. 2004
"Information in the U.S. Treasury Term Structure of Interest Rates." University of Alabama, , University of Alabama. 2004