Faculty & Staff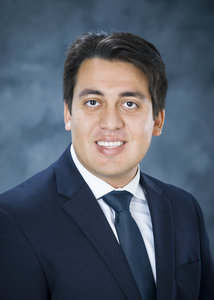 Sohrab Soleimanof, Ph.D.
Assistant Professor of Management
302H
Office: 662.325.0288
Education
Ph.D., Oklahoma State University, Entrepreneurship
M.B.A., Sharif University of Technology
B.S , University of Tehran, Electrical Engineering
Recent Publications
2018
"The Intersection of Family Firms and Institutional Contexts: A Review and Agenda for Future Research", with Matthew W. Rutherford and Justin W. Webb, Family Business Review, 2018.
2017
"Examining Facilitative Configurations of Entrepreneurially Oriented Growth: An Information Processing Perspective", with William Wales and Claudine Kearney, British Journal of Management, 2017, p 43.
2014
"The role of retirement intention in entrepreneurial exit Handbook on Entrepreneurial Exit", with Michael Morris and Imran Syed, Edward Elgar, 2014, p 157-183.
2013
"An empirical study of firm's absorptive capacity dimensions, supplier involvement and new product development performance", with Saeed Najafi Tavani, Hamid Sharifi, and Manoochehr Najmi, International Journal of Production Research, 2013, p 3385-3403.
Recent Presentations
2017
"How Do Ethnic Family Institutions Influence Family Owner's Mentoring Style in Grooming Family Successors? A Family Science Theory Perspective", with Kulraj Singh, Family Enterprise Research Conference, AShville, NC, 2017.
"Entrepreneurial Behaviors within Family Firms' Institutional Contexts"", with Kulraj Singh, Theories of Family Enterprise Conference, University of St. Gallen, Sweden, 2017.
2016
"Cronyism and Entrepreneurship: How Does Cronyism Influence Productive and Unproductive Entrepreneurship within a Country?", with Matthew Rutherford, Association of Private Enterprise Education (APEE) Conference, Las Vegas, NV, 2016.
"Family firm governance through strategic cronyism: Inviting nonfamily managers to the party", with Kristen Madison, Josh Daspit, and Emily Garrigues Marett, Family Enterprise Research Conference, Nova Lima, Brazil, 2016.
2015
"Entrepreneurial Orientation and Firm's Growth: A Configuration of Firm's Strategic Orientation and Environment's Technological Sophistication", with Claudine Kearney and Michael Morris, Academy of Management Conference , Vancouver, Canada, 2015.
"Cronyism and Entrepreneurship: A Country Level Analysis", Institute for Human Studies & Mercatus Advance Policy Conference, Arlington, VA, 2015.
2014
"A Cross Level Perspective on Individual Improvisation within Founding Teams: Individual Creativity, Goal Orientation and Teams' Entrepreneurial Orientation", Academy of Management Conference , Philadelphia, PA, 2014.
2013
"The Role of Retirement Intention in Entrepreneurial Exit", with Imran Syed and Michael Morris, In the State of the Field – Entrepreneurial Exit" 2013 Conference, Stockholm, Sweden, 2013.